Wednesday, July 1, 2009, 11:22 - Personal, Commentary, Photo of the Day
The year is half over. The solstice was also a few days ago and now I have spent more time outside of Europe this year than inside it. The days are growing ever so slightly shorter and a return to Europe, like international communism during the Soviet era, is on the horizon but drawing no closer.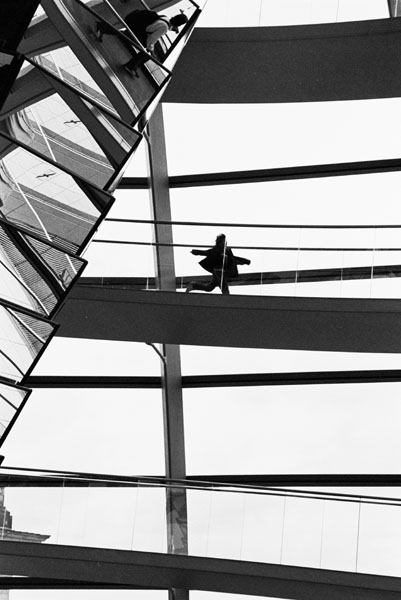 Freedom….
Berlin
2006 © Damaso Reyes
Even though it is at the heart of photography I have a distaste for waiting, especially when I don't know how long I will be waiting. When will that next grant or fellowship appear? I have become comfortable with uncertainty and I suppose having everything mapped out would take a lot of the fun out of this project. We move forward but very slowly, which, if nothing else, gives us time to collect our thoughts. Certainly being back in New York has given me time to reflect on what I have done and how much more there is left to do.
I'd like to get started…
Back
Next