Friday, April 3, 2009, 11:37 - Commentary, Photo of the Day
Brooklyn
Well it certainly is nice to be back in New York! Spring has arrived and I am enjoying it as much as possible. I can report however that the Guinness at the Dublin airport is tasty, lending credence to the idea that the closer one get's to
St. James' Gate
the better the brew.
Which of course leads us to today's story about how the European Union plans to give free food to Europe's poor in an attempt to foster some good feelings among that demographic.
We learn much more from
politiken.dk.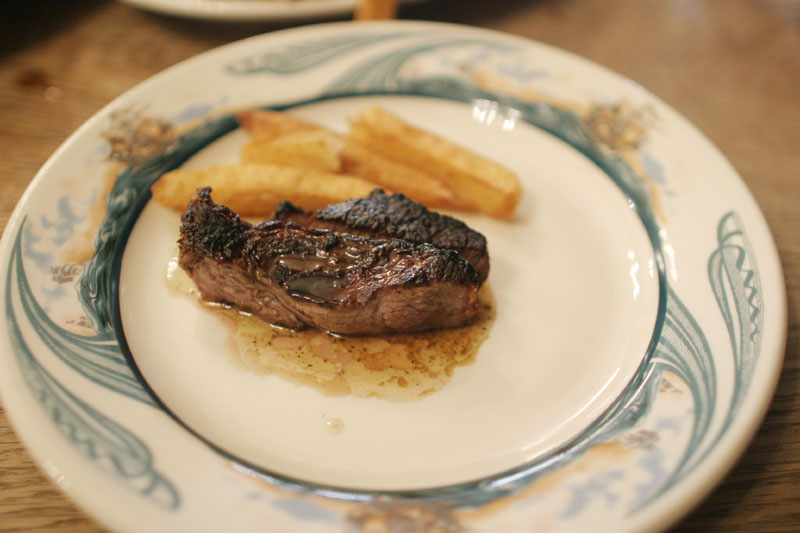 I can has yummies? © Damaso Reyes
"When a poor European sinks his or her teeth into free food from the European Union, it increases that person's support for the EU.

"That at least is one of the arguments used in the European Parliament voting in favour of donating over DKK 3.7 tax kroner in food donations to the poor.

"In the 'Explanations section, in which the background to the proposal is explained, the poor and food are coupled to popular support for the European Union.

"Apart from its benefits in reducing poverty among the Union's most deprived citizens, food distribution changes their relationship and attitude towards the European Union and the Common Agricultural Policy," the section says.

"It goes on to warn that negative attitudes towards the Union risk growing if the EU does not decide to donate food.

"Accordingly, any attempt to abolish the programme or limit its financial resources could produce an adverse public reaction, bolstering the ranks of the Eurosceptics," it says.
Not exactly the most enlightened of arguments but I suppose that one can argue that the mere fact that the E.U. has figured out that it should care about how people view them is a form of progress. Of course no amount of free food is going to really solve the issue at hand: convincing Europeans that the E.U. is a positive force in their lives and that a more integrated Europe is a good thing. This is a small step in that direction but the argument needs to be made much more forcefully if it is going to succeed.
Back
Next