Thursday, October 4, 2007, 14:28 - Commentary
October 4, 2007
Stuttgart
It's hard not to emphasize what a big change it is to be back here. In a few hours I went from Germany's largest city to a small community of artists. I just got back from a nice walk in the woods that surround us here and the air was fresh and the light was beautiful. The past few days I have seen the sun, something that didn't happen too much in Berlin and enjoyed sleeping in, something else I didn't get to do too much of.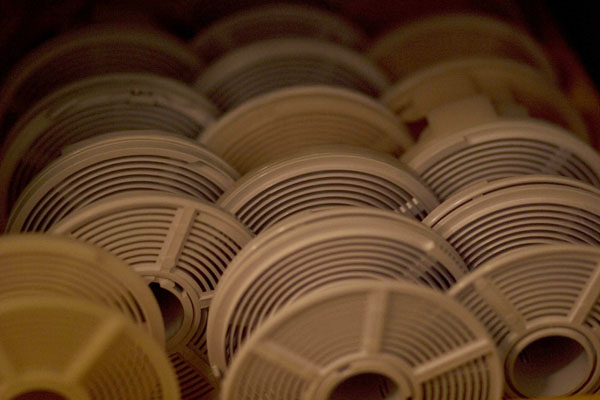 Mmmm..chemicals.... © Damaso Reyes
I also got back into the darkroom today, getting a start on the more than forty rolls of film that I have shot over the previous few months. As you might know, processing is one of my least favorite parts of the photographic experience, it seems no matter how careful I am or if I wear gloves I always smell like developer. Loading sixteen rolls of film at a time, in the dark, can be pretty boring but I have a good music collection to help keep me entertained. The reward is of course seeing the film once it is done, trying to remember where and why I took certain shots and always being a bit surprised by the results. I still have another day or so in the lab before I am caught up and then of course I have to edit, then scan then edit some more before posting it all on the website. Fun, fun, fun!
So I think I am going to Paris for a few days next week, feel free to send me your suggestions on places to eat, things to see, etc. It's my first time so I am very much looking forward to doing a lot of walking and hopefully shooting!
Back
Next