Monday, November 5, 2007, 11:36 - Shooting
Stuttgart
So last week I returned to the
German Cancer Research Center
to photograph in the lab of Dr. Frank RŲsl. It was a very interesting visit and all of the researchers and students welcomed me, even if they thought it was strange that I would come to photograph them doing what they think of as mundane tasks. Over and over again I was asked why I had come and I suppose you want to know that as well.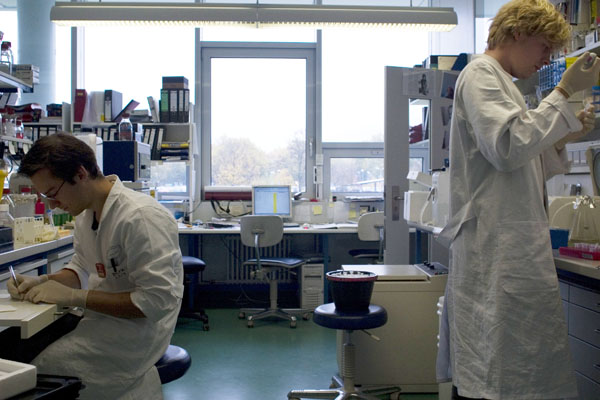 Hard Science. © Damaso Reyes
Well much like a scientist I suppose I am collecting data for a long term study of How Europe is changing. Still, you ask, how does this trip exemplify these so-called changes? Well first I would like to point out that change is often very subtle and not every shoot, let alone every photograph, is going to explicitly talk about this grand theme. Part of the goal of the project is also to photograph things as they are now so that when change does occur we have a reference point.
Looking for Gold. © Damaso Reyes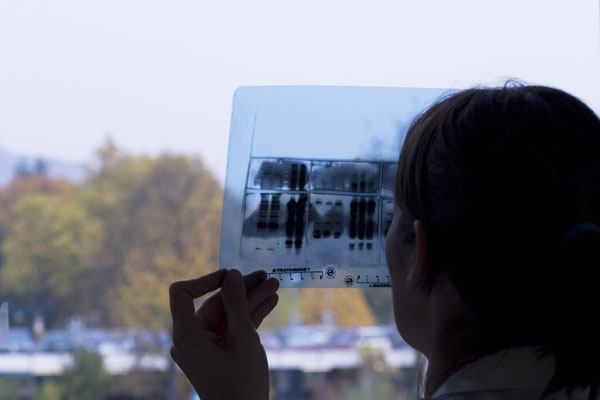 Results. © Damaso Reyes
But the Cancer Center is a great example of change itself, having grown more than tenfold in the last twenty years. More importantly is how international the researchers are coming not just from different parts of Germany, including the former East, but throughout Europe and the world. I had lunch with two Columbians and in the lab I visited there were a multitude of nationalities. Europe is becoming increasingly diverse and science is at the forefront of this trend.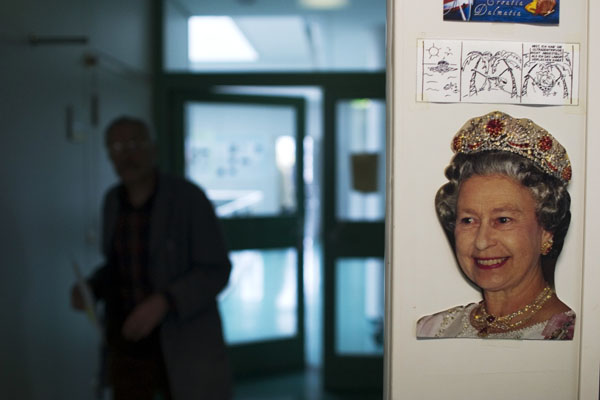 The Queen. © Damaso Reyes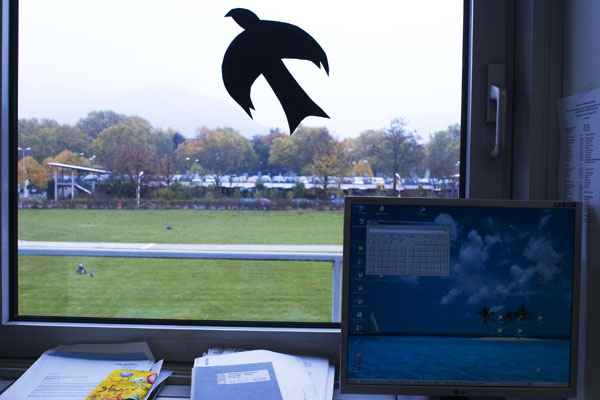 Knowledge=Freedom.© Damaso Reyes
What do you think of when you imagine what a German research lab must be like? Bearded men in long white coats nodding seriously perhaps? Well the long white coats are still there but the lab was filled with young people, the average age must have been well under thirty. As well there were many more young women than I expected.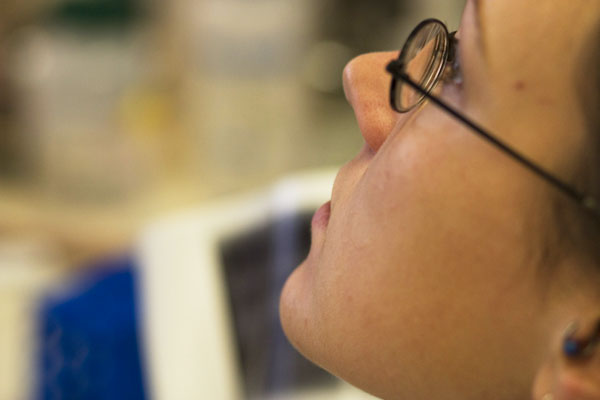 Face of the Future. © Damaso Reyes
Given how much energy has been spent trying to get young girls interested in the natural sciences it seems like the work has begun to pay off. There were lots of smiles and joking around even as they conducted their experiments. Pop music played in the background as results were studied. The atmosphere was focused but relaxed and the communications between colleagues was cordial and open. While serious science was being conducted people were having, of all things, fun. Scientists even have a sense of humor.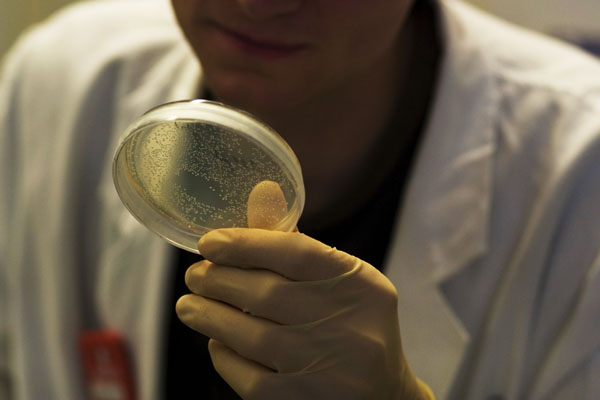 © Damaso Reyes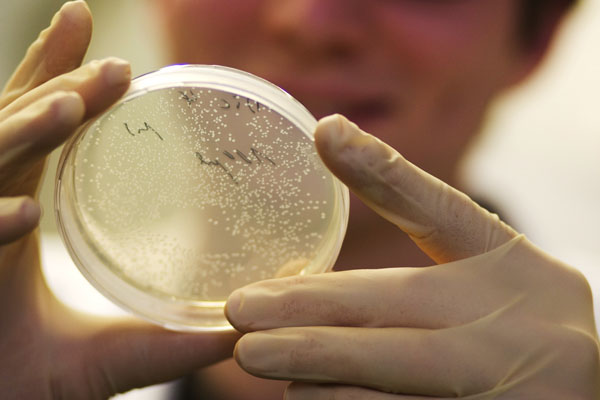 E.coli, our servant
. © Damaso Reyes
Can you believe it?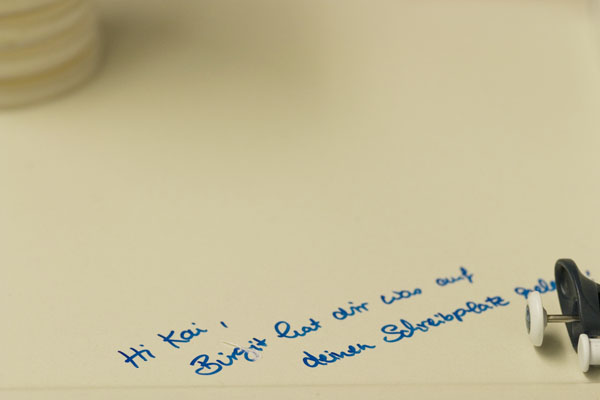 A Little Note. © Damaso Reyes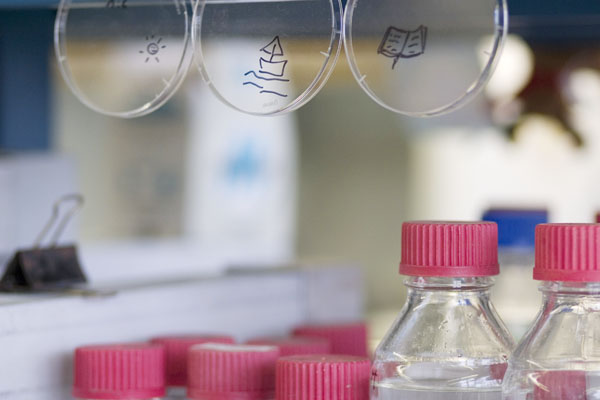 Daydreaming. © Damaso Reyes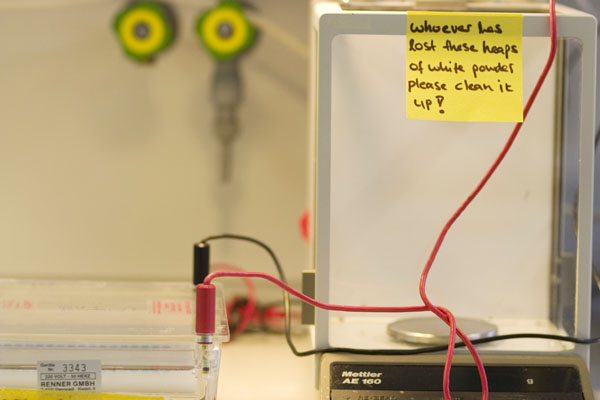 Cleanliness is next to... © Damaso Reyes
Back
Next