Thursday, August 7, 2008, 13:51 - Commentary, Photo of the Day
Brooklyn
Since immigration is one of the core themes of my project it makes sense that we talk about it quite a bit. I think it is hard to underestimate the transformative effect that a borderless Europe is having.
An article in Der Spiegel
talks about how many Eastern Europeans are now choosing to stay home rather than go abroad. The torpid state of the economy in many western countries is a part of it but the fact that many nations in the E.U. are so hostile to immigrants is surely another.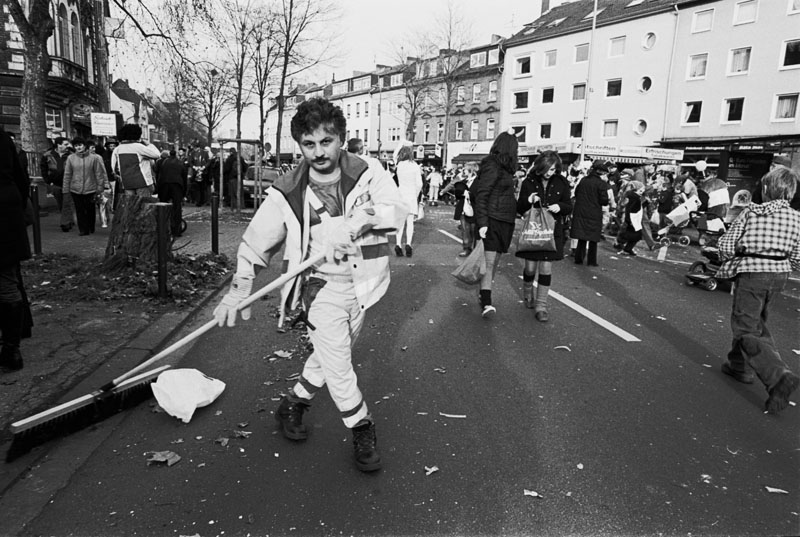 Me and my friends are leaving, goodbye! Cologne 2007 © Damaso Reyes
"Now, though, the debate may be changing. Indeed, should the economic downturn prove short-lived the UK and other Western European countries may eventually be wondering how they can attract more workers from the east. The outflow of laborers from countries like Poland may already be reversing.

"According to recent survey conducted by the Public Opinion Research Center (CBOS) in Warsaw, only half as many Poles are willing to work abroad as in 2004. Furthermore, UK government statistics indicate that the numbers of work permits issued to Eastern European immigrants dropped by 10 percent in 2007 against 2006. In the first quarter of this year, the number of permit applicants under the UK's Worker Registration Scheme -- which was set up in 2004 to regulate the inflow of workers from the new member states -- was the lowest it has been since the first quarter of 2005."
Clearly this will have a negative impact on western economies. As much as foreigners are often maligned and blamed for the ills of society their cheap labor helps keep those same economies afloat. How long will it be before these same nations are begging for immigrant labor?
Back
Next