Friday, August 8, 2008, 12:59 - Commentary, Photo of the Day
Brooklyn
If we read
a recent article
in the EU Observer we can see what happens when nearly the nearly thirty member state of the European Union can't coordinate their foreign policy.
"Twenty EU states will begin welcoming Kosovo passport holders after Pristina started issuing the new documents on Wednesday (30 July). Slovakia will not allow entry however, while the six other EU countries that do not recognize Kosovo have not made their position clear."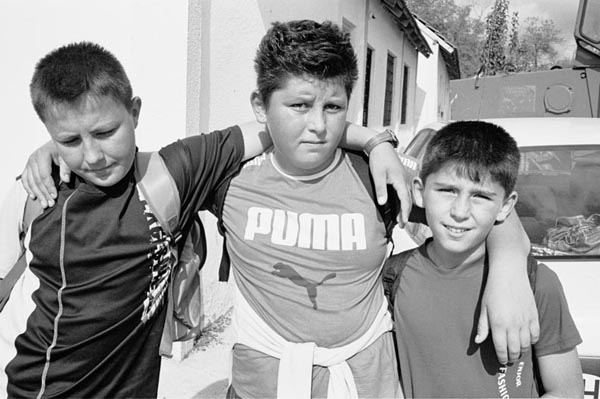 Can we has passports?
Kosovo
2005 © Damaso Reyes
Countries including Spain, Greece and Portugal have not recognized Kosovo as an independent nation. The problem of course is that most countries in the E.U. are members of the borderless Schengen treaty zone which allows for free travel. So someone can legally enter Germany with their Kosovo passport but they can't go to Spain even though there is no border control.
The issue of Kosovo is a prime example of why the E.U. needs a coherent foreign policy and the dangers of one. Nations like Spain with its Basque separatists don't want to recognize Kosovo because they don't want their own people getting any fancy ideas. At the same time it is clearly untenable that most of the E.U. recognizes Kosovo and a few don't. I imagine at some point soon all the E.U. will have formal relations with Kosovo.
Back
Next