Monday, December 10, 2007, 17:13 - Commentary
Brooklyn
Only one more day until my birthday! There's still time to
order me a present
; ) Here are your Jobs and Opps of the week!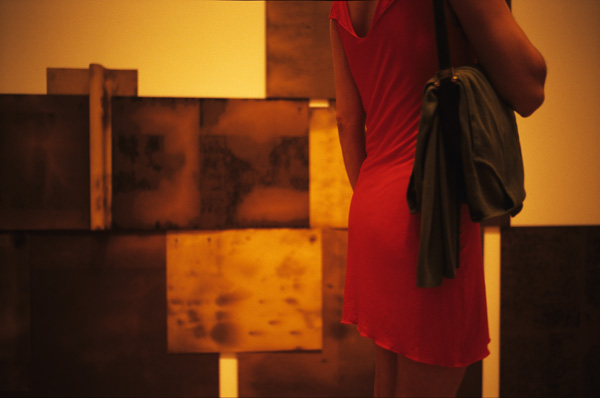 The Red Dress. NYC July 2007. © Damaso Reyes
****CALL FOR ART ABOUT FAMILIES IN GLOBAL TRANSITION
For the first time, the FIGT conference is presenting work in all media from expat artists around the world. The presentation will be done on a power point programme and will be running throughout the conference time. Artists may enter no more than 2 pieces of recent artwork reflecting their lives as expatriates. No entry fee.
Contact:
Natalie Tollenaere FIGT conference
http://www.figt.org
natol@mweb.co.za
***The Commercial Appeal of Memphis, TN, is seeking a photojournalist.
Duties will include: Daily newspaper Online site In depth projects
The ability to generate and articulate ideas is a must. Spanish language or video skills would be a plus. Our editors value teamwork, community journalism and documentary photography. Show us a portfolio that highlights your personal vision.
Send a resume, cover letter and portfolio to:
Tajuana D. Hughlett Employment Coordinator The Commercial Appeal 495 Union Avenue Memphis, TN 38103 Deadline is January 3, 2008. No phone calls, please.
The Commercial Appeal is an equal opportunity employer.
***

CALL FOR EXHIBITION PROPOSALS - December 31, 2007
Both artists and independent curators are encouraged to submit proposals. Exhibitions are scheduled on a six to eight week rotation. Group and solo exhibitions are possible. All media will be considered, including installation and multimedia work. Work may be paired with that of one or more artists in a small group exhibition. The proposing artist and/or curator in consultation with the Visual Art Director of the LAL will determine the final number of objects. Any artist 18 years or older. No entry fee.
Contact:
Mike Deetsch
Lexington Art League
209 Castlewood Drive
Lexington KY 40505
http://lexingtonartleague.org
mdeetsch@lexingtonartleague.org
***The DC Commission on the Arts and Humanities
in collaboration with the District of Columbia, Department of Driver and Motor Vehicles is seeking an artist or artist team to design a specialty arts vanity license plate for the District of Columbia. The theme for the license plate is "Artistic License." The design should inspire residents and visitors to support the arts and help bring attention to the DC Commission on the Arts and Humanities. This call is open to artists who live in District of Columbia. Design Fee: $5,000. No entry fee.
Contact:
DC Commission on the Arts and Humanities
202-724-5613
http://www.dcarts.dc.gov
Deirdre.Ehlen@dc.gov
Back
Next