Tuesday, September 11, 2007, 15:04 - Commentary
Berlin
It's hard to believe that it has been six years…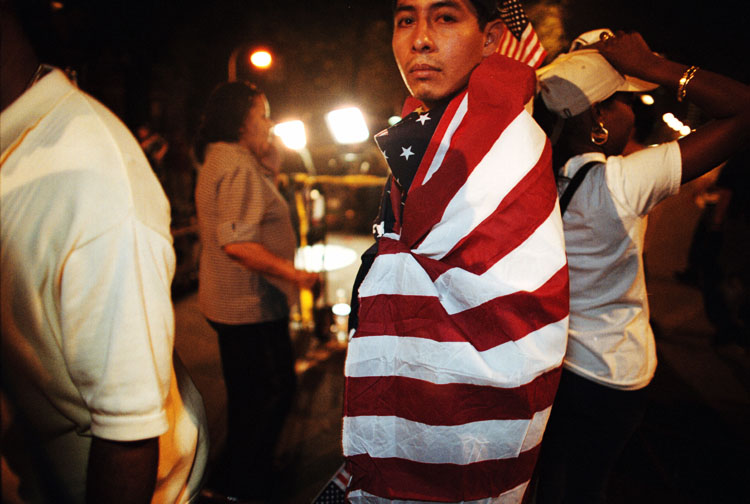 The day after. © Damaso Reyes
For the first time since that terrible day, the 11th of September falls on a Tuesday, the same day of the week the attacks took place. It was a warm, bright and clear morning. The night before I was up late at a party for a newspaper and went to bed with few worries.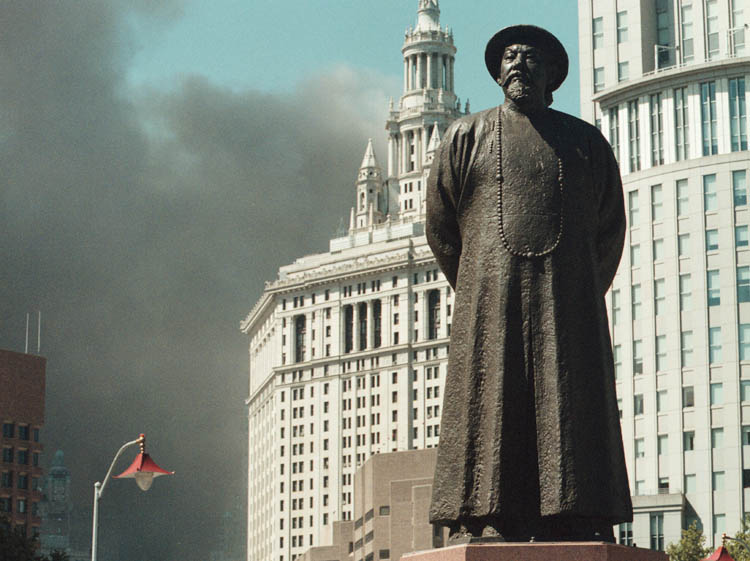 The view from Chinatown. © Damaso Reyes
Walking across the Manhattan Bridge after hitching a ride to the Brooklyn waterfront, I saw most of lower Manhattan covered in smoke. One of the first things I noticed when I got to the other side, and that which would linger with me the longest, was the smell. An acrid mixture of melted rubber, concrete and humanity, a smell lingered over New York for weeks. Heading down towards what would become known as
Ground Zero
I soon became covered in a fine, and then thicker coat of dust.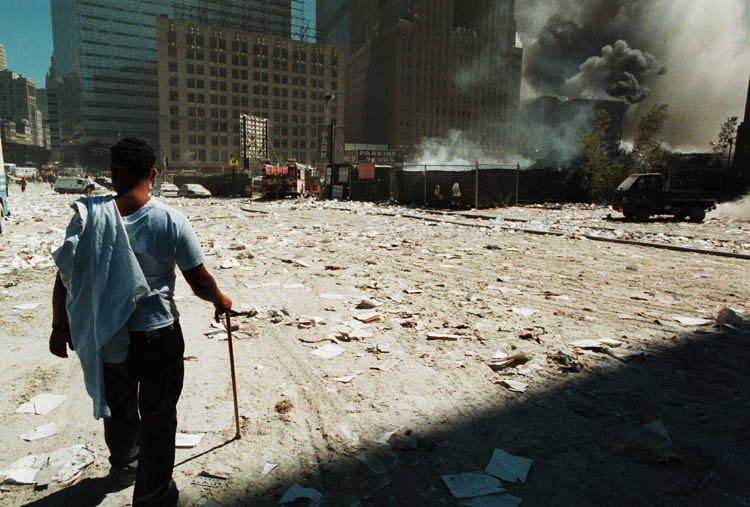 Walking towards the ruins. © Damaso Reyes
Before leaving home I wondered for a while about whether or not I should go and take photographs. In less than a minute I came to the conclusion that of course I should, I'm a photographer, this is what I do. I wasn't excited, more like resigned. I shot that day for about ten hours. And photographed for another five days. And then I stopped.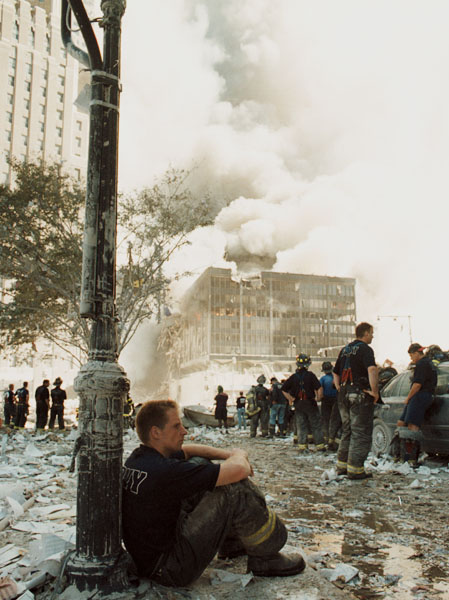 A fireman. © Damaso Reyes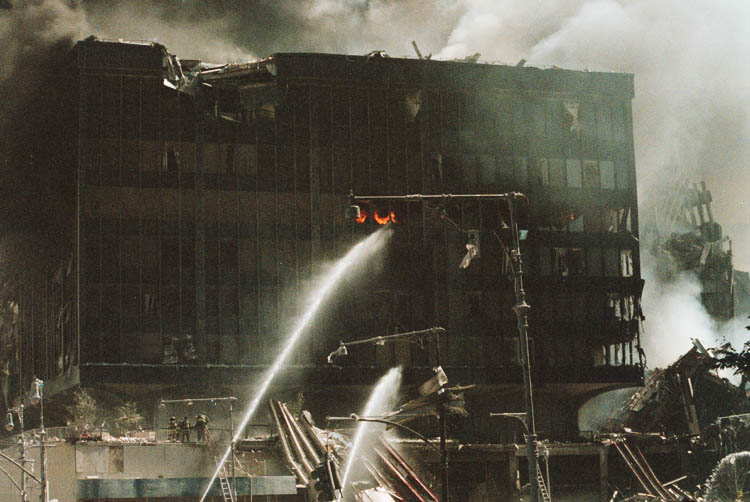 The flames continued. © Damaso Reyes
For me New York isn't and wasn't just a place, it was and is my home, my birthplace. The towers were older than I was and I fully expected then to be around long after I was gone. I have photographed them inside and out. I especially enjoyed going to the top of one of the towers to the
rooftop observation deck
. I remember the first time I went up the Towers as a child and remembering that the cars looked like toys. And then they lay in ruins.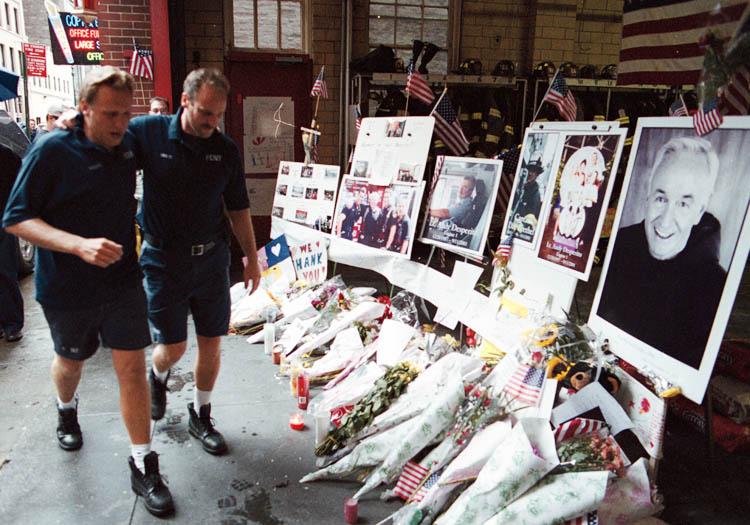 Grief. © Damaso Reyes
I suppose that day taught me that nothing is permanent. I also knew that on that day my country would start on a path that was ill-advised: revenge. What happened six years ago can't be avenged; the dead will never be satisfied. In those six years my government has killed many, many more and for what?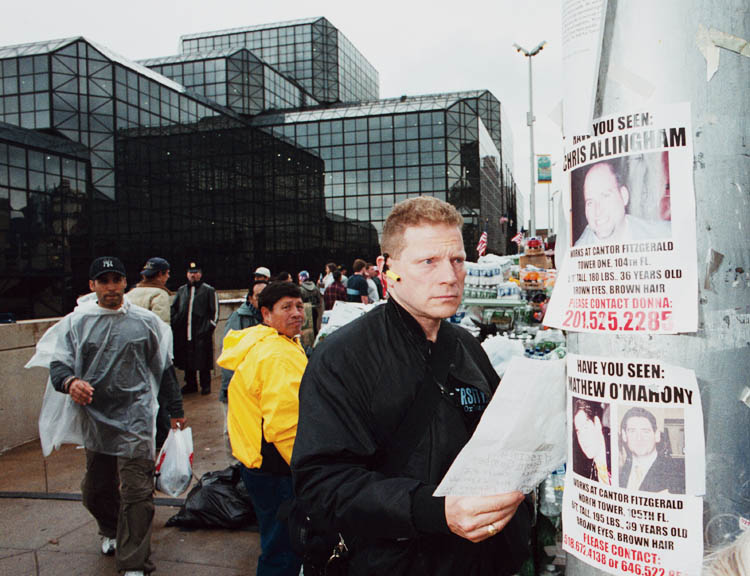 Missing. © Damaso Reyes
In the past six years I have traveled back to
Rwanda
, lived in
Indonesia
, gone to
Tanzania
and begun work on
The Europeans
. Thankfully I haven't been witness to anything as horrible as that day in September but I have seen a thousand smaller horrors. Yet my faith in humanity remains. I know we can do better, I know that we can live together and I believe that we will. The only question is how many of us have to die before that happens.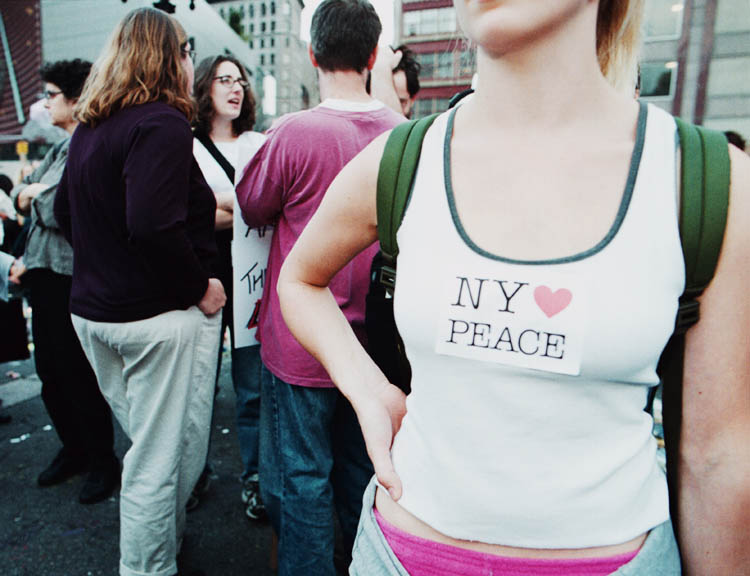 Peace. © Damaso Reyes
Back
Next