Monday, October 13, 2008, 10:03 - Commentary
Can a country go bankrupt?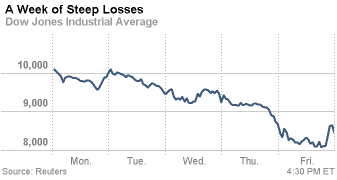 It is a question that is on many people's lips in America and in Europe. In Iceland, the question seems to have been answered as we read in a
recent article in the New York Times
. The tiny nation has seen the value of its currency plummet and its banks start to fail.
"Iceland is bankrupt," said Arsaell Valfells, a professor at the University of Iceland. "The Icelandic krona is history. The only sensible option is for the I.M.F. to come and rescue us."
Leaders of E.U. nations recently met
to shore up their own credit and banking markets in a bid to avoid the troubles Iceland has faced. Whether it will work remains to be seen.
Back
Next