Tuesday, November 13, 2007, 15:17 - Project News
Stuttgart
So after a nice relaxing day at the sauna, it is finally time to get down to work! I have started to scan my negatives, ten down, a whole bunch to go! Just so you know how exciting my upcoming days will be, here is a blow by blow of my day.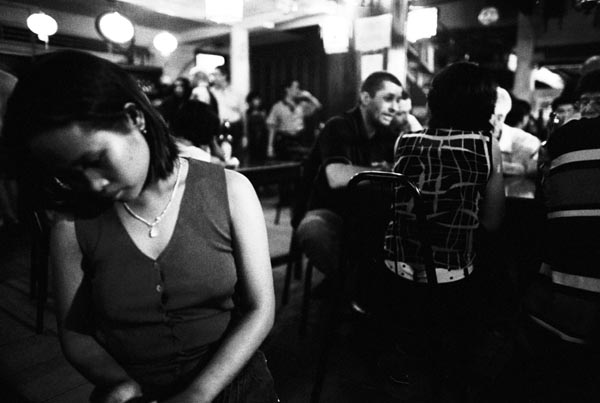 © Damaso Reyes
9:30
I woke up and decided that I needed to think a little more about my life.
10:10
I finally get myself up and down into the studio.
10:40
After emailing and chatting with some folks I start setting up the scanner.
11:15
First scans look good!

12:30
Start writing this blog entry!

13:00
Break for lunch, after all, man cannot live on scanning alone…
14:05
Back from lunch, back to scanning.
14:45
While scanning watched clips of
Barack Obama's speech
last weekend on YouTube.
16:02
75th scan completed, God only knows how many left…
17:00
Scan number 100! Woohoo!
17:03
One of the other fellows has a birthday today so time to take a break for cake. Mmmm…cake….
18:37
Got sucked into a massive ping-pong game, of course I was victorious… back to scanning ;(
20:42
Time for a dinner break. On the menu tonight rice and Asian stir fry.
21:48
Ate dinner. It started snowing heavily and I had a snowball fight with some of the fellows. It was a draw. Going to do a little more scanning…
23:35
Calling it a day. I scanned 193 images. Sounds good but I have around 240 left to go. Pray for me…
Back
Next