Saturday, December 15, 2007, 17:08 - Commentary
Brooklyn
I like to joke that every winter I forget how hot it is in summer and that in summer I can't conceive of winter's chill. My stay in New York has been great but I have to admit that the weather has been a bit chilly. Not that it was warm before I left Germany, I guess the difference is that I am going outside a lot more. My time at home is halfway done and it is going by much too quickly. I am trying to enjoy it as much as I can by seeing my friends and wandering about. In the meantime, enjoy your HCB Quote of the Week!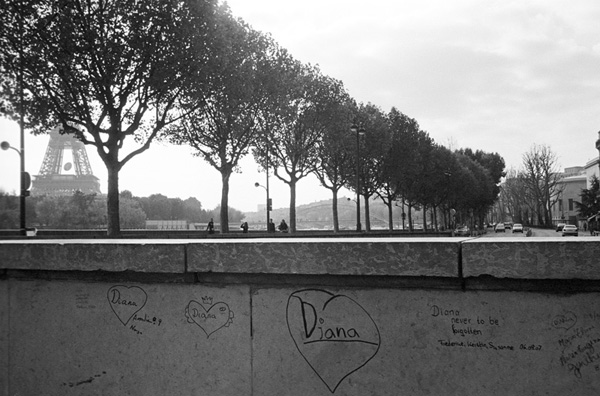 Gone but not forgotten. Paris, October 2007 © Damaso Reyes
Memory is very important, the memory of each photo taken, flowing at the same speed as the event. During the work, you have to be sure that you haven't left any holes, that you've captured everything, because afterwards it will be too late.
-
Henri Cartier-Bresson
, American Photo, September/October 1997, page: 76
Back
Next