Sunday, August 19, 2007, 18:21 - Travel, Shooting
Hamburg
On my way back to Berlin now after a fun filled weekend in Hamburg! First I went to the
Kunsthalle
where I saw lots of interesting art including an exhibition about how the sea is represented in art, a very appropriate subject for this harbor town.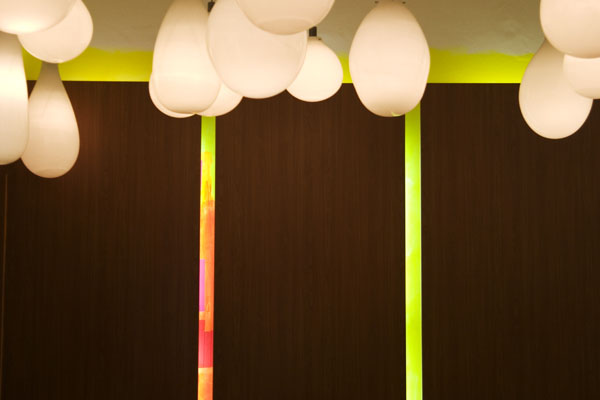 Art is Light! © Damaso Reyes
A Green Moment. © Damaso Reyes
Using that as inspiration I managed to spend a little time by the shore, something I miss in Berlin, which only has the Spree river to keep me company. While wandering with a friend I heard the lyrics to a song floating down from a restaurant. "Walk in the door," the singer said. We looked at each other and decided the best thing to do was to listen to Fate and we walked in the door.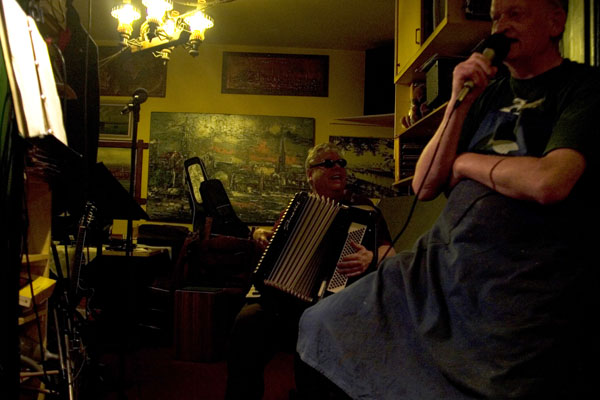 Kuno: Waiter, Bartender, Pop Star. © Damaso Reyes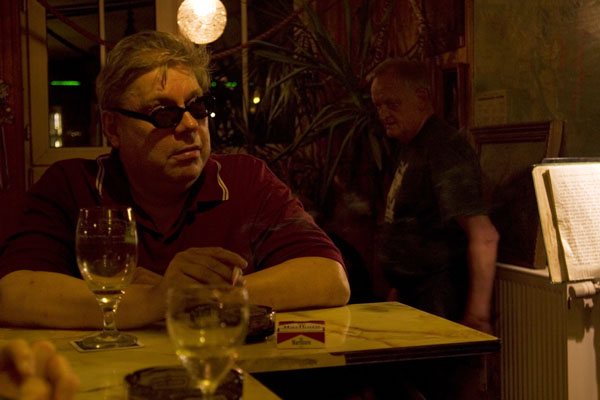 The Blind See All. © Damaso Reyes
For some reason whenever I am in Hamburg I manage to go to the strangest bars and this one was no exception. Just as we arrived the band, such as it was, took a break and the man behind the bar took the microphone in hand and started singing old German Beer Hall songs. His style was rough but enthusiastic, as if doing the same thing fro decades had not dimmed him in the least. I had no idea that I had stumbled upon Kuno, the singer waiter.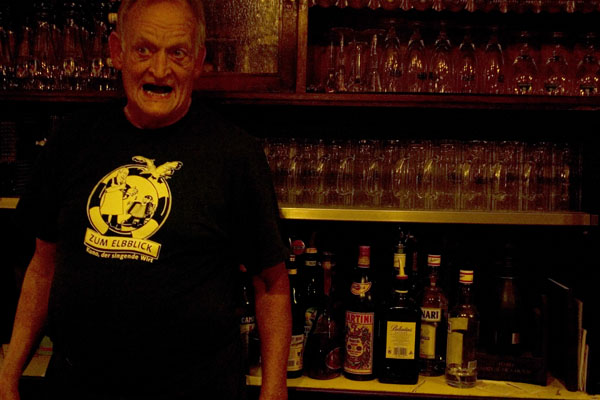 Kuno has the Last word. © Damaso Reyes
Of course he is more than a waiter; he is also the owner of Zum Elbblick, located at
Olbersweg 49
in case you are ever in town. When gently pressed he produced all kinds of press clipping including a DVD of a news show in which he was featured (no I haven't watched it yet but stay tuned). He even had a CD, which of course he wasn't giving away for free. I don't know if it was his sandpaper voice or the blind accordion player who accompanied him but I thoroughly enjoyed my time and my reasonably priced beer!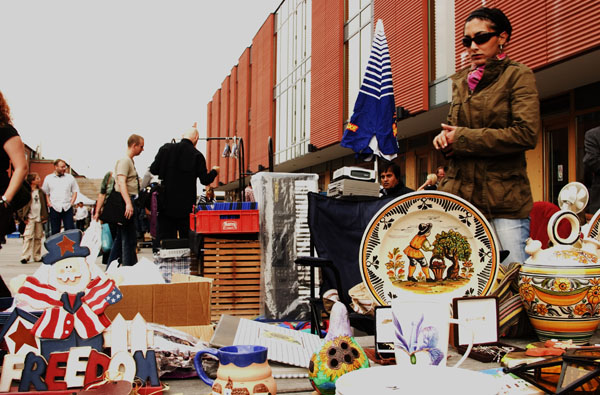 Freedom is just another word. © Damaso Reyes
Relaxing by the Harbor... © Damaso Reyes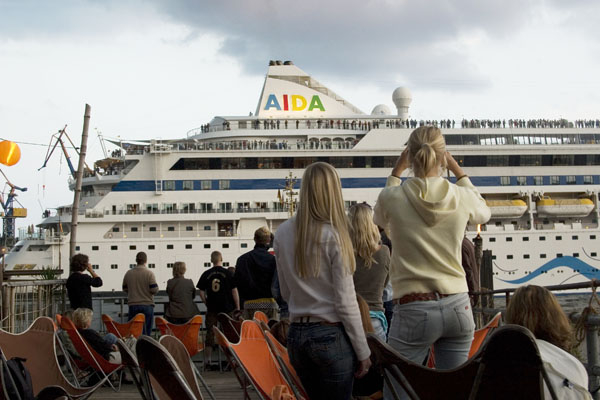 ...Watching the ships go by.© Damaso Reyes
Yesterday I managed a quick trip to a flea market (as usual I couldn't drag myself out of bed before noon!) as well as a trip to the St. Pauli Beach Bar. Apparently these "beach" bars have become all the rage in Europe these past few years. The idea is simple: just truck in some sand, set up a few palm trees and charge a little extra for the beer. Given the generally terrible weather this summer I don't see how they stay in business but Saturday the sun managed to come out for a while and it was nice to have sand between my toes.
All the while of course the Leica was out and about, clicking away, and I think I got some very nice photos. All in all a good weekend!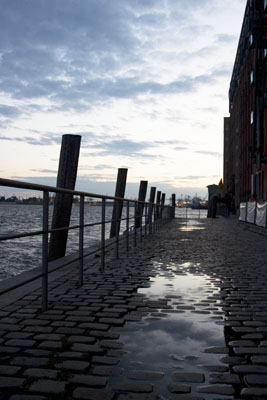 Sunset. © Damaso Reyes
Back
Next