Tuesday, August 19, 2008, 13:31 - Commentary, Photo of the Day
Brooklyn
Sometimes we need to look at the past to understand what is possible. When we think of documentary photojournalism sometimes we spend more time thinking about Flickr and iPhone cameras than of what is possible when well trained artists do their job well.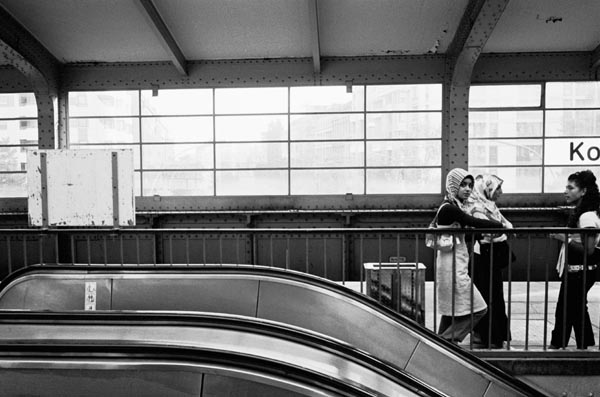 Let us now praise famous men
. Berlin 2006 © Damaso Reyes
A great documentary,
highlighted in this article
, seeks to remind viewers of what an important role photography plays in our conception of ourselves.
"Documenting the Face of America: Roy Stryker and the F.S.A./O.W.I. Photographer
s," provides an important insight into how the American government of all institutions used photography to highlight the impact of the Great Depression on ordinary people.
Many of the images you will see in this film inspired my own career and belief that images can make a difference. Check it out!
Back
Next