Tuesday, July 22, 2008, 13:20 - Commentary, Photo of the Day
Brooklyn
There are times when it is easy to believe that justice will never be served. That those who have power will do as they please without fear of retribution. That the young system of international justice we have been building for sixty years is only so much eye candy.
And then there are days like today.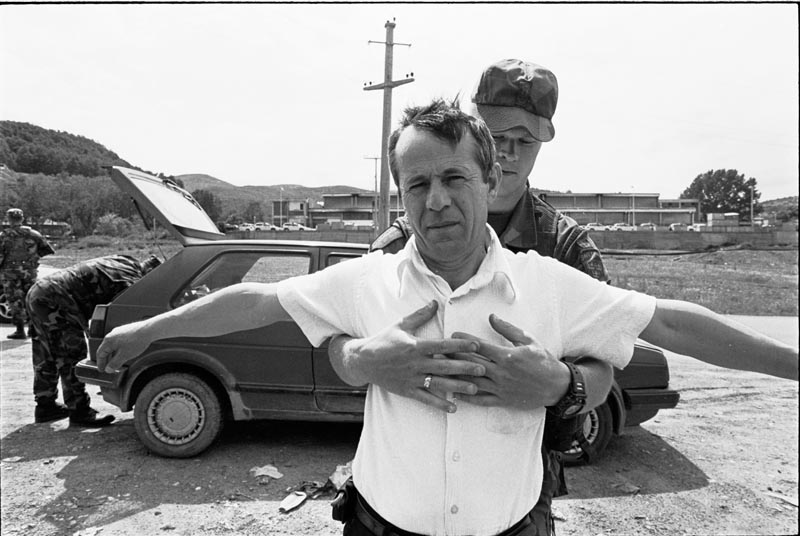 Gotcha! Traffic stop in Kosovo. © Damaso Reyes
Radovan Karadzic
, the former president of Serbia, was arrested and will soon be spending some quality time at the
International War Crimes Tribunal
in The Hague. Accused of being responsible for the
1995 massacre of Muslim women and children
in Srebrenica, Karadzic has been on the lam for more than a decade. For years the international community demanded that Serbia turn him over. The Serbians said they had no idea where he was.
It turns out
he was in Serbia
, not too far from the capital Belgrade, allegedly posing as a traditional healer. His arrest and trial will close a dark chapter in the recent history of Europe. The civil war that broke out as a result of the collapse of Yugoslavia was long and bloody and utterly preventable if the international community, especially the European Union, had been quicker to intervene.
Today it is generally believed that something like that could not happen. But when push comes to shove will the citizens of the E.U. be willing to send their sons and daughters to die to prevent innocents from being massacred once again on European soil?
Back
Next