Tuesday, April 24, 2007, 14:22 - Shooting
Berlin
The first time I came to Berlin last winter I was a bit underwhelmed. The Soviet architecture which dominates much of the city was a bit oppressive and the weather was cold and a bit dark. Of course now spring is in full swing and the city has truly come to life. I have spent the past few days exploring the city, mostly by foot, and have discovered some very interesting little nooks. Walking along the city's river, the Spree, has been especially fun and I have managed to find a lot of little green areas. In short I am having way more fun than I thought I would and I hope to continue to do so.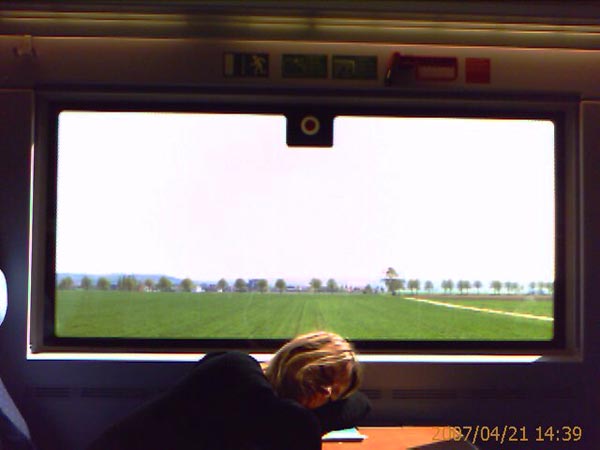 Taking the train from Stuttgart to Berlin. © Damaso Reyes
In other news, I have begun to blog for
Young Germany
, a website run by the German government to encourage young people to come and work and study here in Germany. You can check out my
first blog posting
as well as
some galleries of my photos
! It should be an interesting experience, who knew I would become so prolific?
Back
Next