Friday, October 26, 2007, 00:07 - Shooting
Heidelberg
So today, as promised, I went to the
German Center Research Center
. Today was more of an informal get to know you session. I only shot a few images but I got to take a bit of a tour of the place and I sat down and talked about my project with
Prof. Dr. rer. nat. Frank RŲsl
, whose lab I will be photographing in next week. If you are familiar with my previous work you know that I did a whole
series of articles
on cancer survivors back in New York.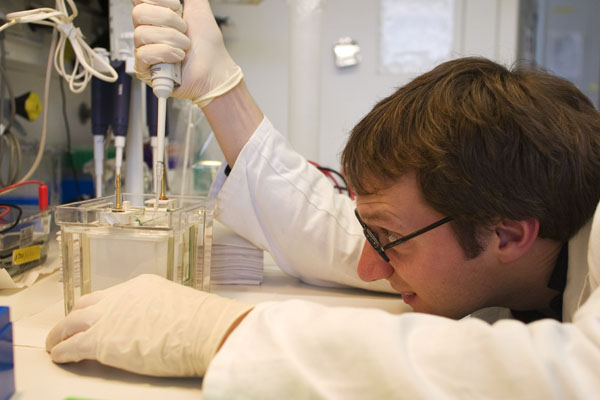 In the lab. © Damaso Reyes
His research is dealing with viral transformation mechanisms. From his
webpage
: ďOne major aim of our research is the identification of intracellular surveillance mechanisms, which control the expression of human pathogenic papillomaviruses (e. g. HPV16/18) in immortalized cells.Ē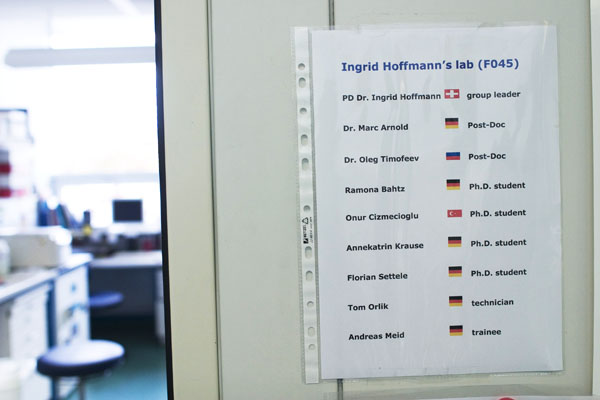 Flags of many colors. © Damaso Reyes
My high school biology teacher would be very proud. So what does this have to do with how Europe is changing? Well do I really have to spell it out? Of course I do! For one thing the center is one of the largest of its kind in Europe, for another it is very international, hosting scientists and students not just from all over Europe but all over the world. Increasingly Germany, as well as Western Europe is becoming more diverse and international. With programs like Erasmus there is a tremendous amount of cross pollination going on, changing the culture of the continent.
So there!
I hope to have a few chances to visit the lab, but of course my time is growing short and the number of things that I want to photograph seems to be piling up. My goal is to have all of my post production work for the year done before I head back to New York for December but this may just be a dream.
But oh how I love to dream!
Back
Next