Tuesday, April 28, 2009, 09:39 - Commentary, Photo of the Day
The more economic news we hear from Europe, the more it seems like the party is indeed over. Of course rising unemployment rates in places like Spain don't just affect citizens but also the thousands of immigrants who have come to Western Europe seeking a better life as we learn
in this article
.
"Six years after the Spanish construction boom lured him here from his native Romania, Constantin Marius Mituletu is going home, another victim of the bust that is reversing the human tide that has transformed Europe in the past decade.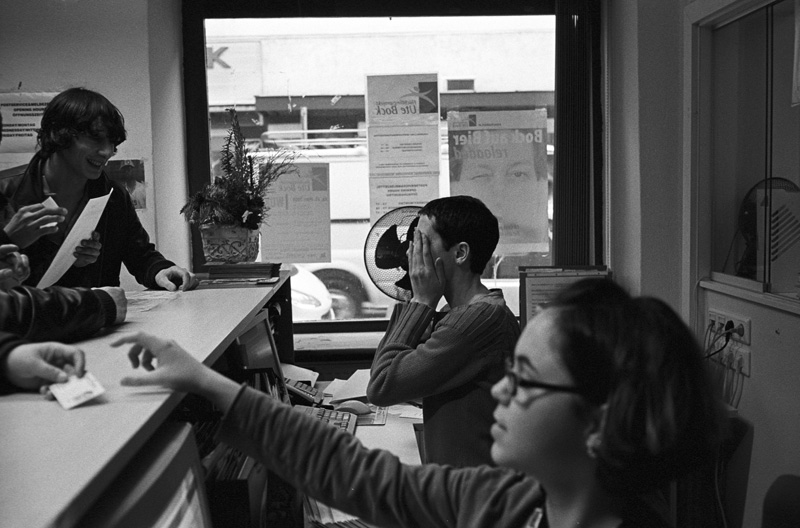 The best is yet to come. Vienna 2008 © Damaso Reyes

"Everyone says in Romania there's no work," Mr. Mituletu, 30, said with a touch of bravado as he lifted his mirrored Ray-Bans onto his forehead. "If there are 26 million people there, they have to do something. I want to see for myself."

"Mr. Mituletu, who is planning to return to Romania next month, is one of millions of immigrants from Eastern Europe, Latin America and Africa who have flocked to fast-growing places like Spain, Ireland and Britain in the past decade, drawn by low unemployment and liberal immigration policies."
How will these large scale economic forces impact the lives of ordinary people? What will happen when the waves of immigrants who left Eastern Europe return? In many ways the European Union is a sociological experiment writ large. Moving around hundreds of thousands, if not millions of people from different cultures is going to create conflict as well as change. How the E.U. and its member states deal with this economic crisis, if they deal with it at all, may determine the future of the Union for years, if not decades to come.
Will the center hold?
Back
Next