Thursday, January 10, 2008, 14:37 - Personal
Vienna
So I have spent the last three days or so finally checking out a bit of the city. I havenít gotten that far but I have liked what I have seen. It has finally warmed up a bit here, the bitter wind which filled the streets last week has died down and even our friend
Mr. Sun
has made a few appearances through the clouds.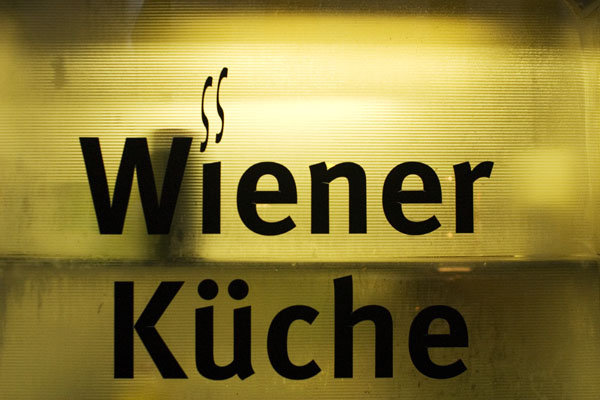 I bet it's warm inside... © Damaso Reyes
Now some of you may wonder why I am so sensitive to the cold, after all, didnít I grow up in New York, not exactly known for its balmy winters (although it did get up to something like 15 degrees Celsius yesterday)? I usually reply that I didnít like the winters there either! The two winters I spent living in
Indonesia
were wonderful and I didnít miss the changing seasons at all. But there is a deeper reason for my dislike of the cold, one that has its roots in my childhood.
I grew up poor. Not lower middle class or
working class
but honestly poor. There were times when I couldnít get new clothes for school, times when there wasnít enough to eat, we ate
government cheese
and living in subsidized housing with thin, single paned windows and heating that we couldnít control. All that meant that in winter the apartment was cold. We piled up blankets when we slept, which was fine at night but during the day there wasnít much we could do.
I remember actually sitting on the radiator cover when I was a child whenever the heat would come on in an attempt to let it soak in to help keep me warm for the hours when the temperature would drop while the heat was off. I remember sitting with my grandmother in front of an open stove, our hands up against a huge pot of water that we used to try to keep things a little more bearable. I remember taking long, hot showers and baths and dreading the minute that I had to go back into the cold of my own home. I suppose this is where my love of saunas comes from.
So for me being cold isnít simply about being uncomfortable, it is a reminder of hunger, of poverty and not being in control of the most basic parts of your life. So when the wind howls and the temperature drops I prefer to stay indoors, thank you very much.
Sketches of Wien
... © Damaso Reyes
But as of late I have gone outside and today I took some photos. More like sketches really, which is how I think of the digital camera. I also took along my Leica and a new 75mm lens I brought just before I left (thanks Fulbright money, thanks!) you will see those photos as soon as I can find a darkroom to work in. So here are the first of what I hope will be an ongoing series of impressions of the cityÖ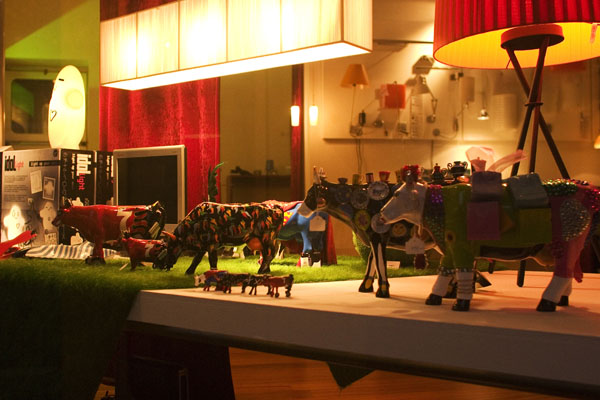 Store cows. © Damaso Reyes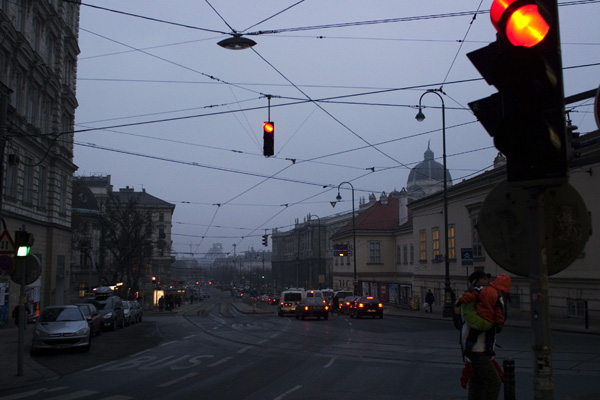 Lights and Wires. © Damaso Reyes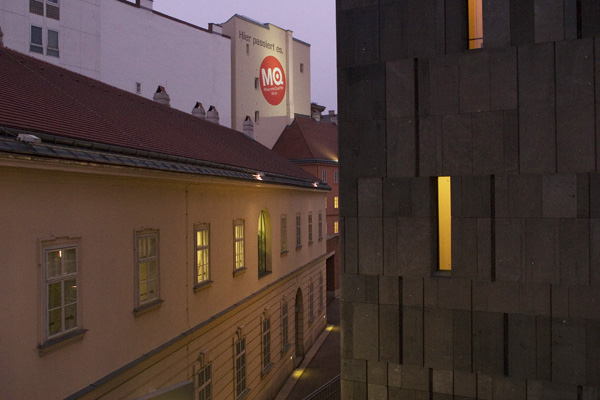 The Museums Quartier
, where I live. © Damaso Reyes
Around the Bend. © Damaso Reyes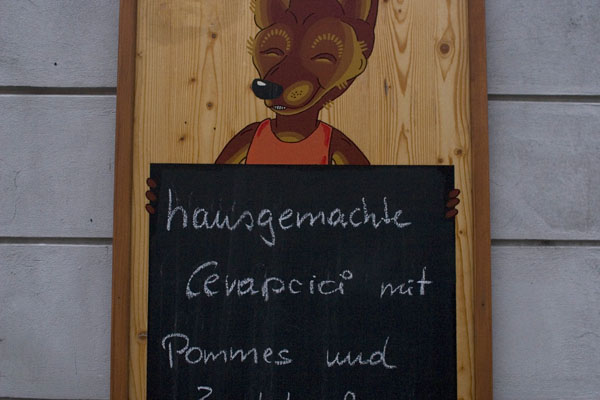 Crazy like a Fox. © Damaso Reyes
Down the steps and into the MQ. © Damaso Reyes
Back
Next