Monday, February 9, 2009, 10:33 - Commentary, Photo of the Day
Štúrovo, Slovakia
"Davide Boni, a councillor in Milan for the Northern League, which also opposes the building of mosques in Italian cities, said that kebab shop owners were prepared to work long hours, which was unfair competition."
This is just one paragraph
from a great article
in the Telegraph. It seems that some right wing politicians have decided that the "invasion" of foreign food in Italy must be stopped at all costs.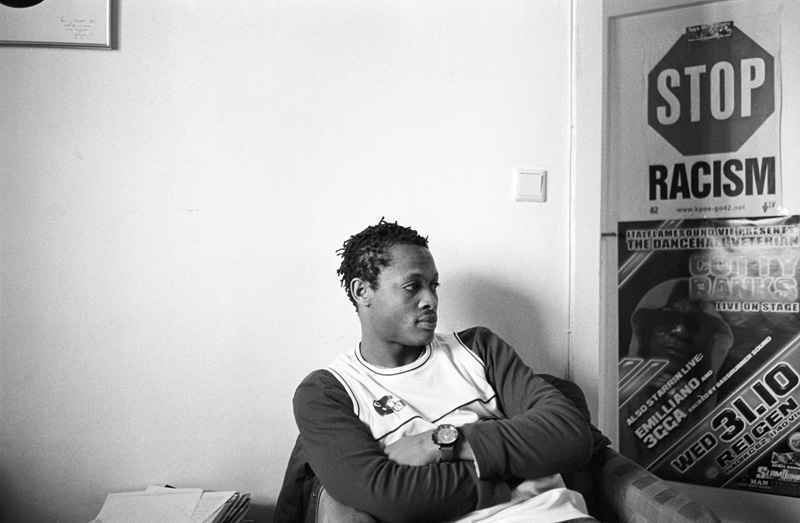 First food then people. Vienna 2008 © Damaso Reyes
"The tomato comes from Peru and spaghetti was probably a gift from China.
It is, though, the "foreign" kebab that is being kicked out of Italian cities as it becomes the target of a campaign against ethnic food, backed by the centre-right Government of Silvio Berlusconi.

"The drive to make Italians eat Italian, which was described by the Left and leading chefs as gastronomic racism, began in the town of Lucca this week, where the council banned any new ethnic food outlets from opening within the ancient city walls.

"Yesterday it spread to Lombardy and its regional capital, Milan, which is also run by the centre Right. The anti-immigrant Northern League party brought in the restrictions "to protect local specialties from the growing popularity of ethnic cuisines."
Not only is this nonsense, it is offensive. If the only way your culture can survive is to diminish others then what you seek to protect is not long for this world. First, kebabs are yummy, as anyone who has had one can attest. Second, it is doubtful that Italians will ever stop eating pasts. This move is simply an attempt to stoke divisiveness, one that most Italians will see through.
But of course it is still a worrying phenomenon. I can only hope that Italian politicians will stop focusing on these petty issues and begin to address themselves to the economic issues which are crippling the nation. The quote at the top of this entry is a perfect example of the backwardness that some, even elected officials, still cling to. In America the "hardworking immigrant" is an ideal that we hold in esteem. Clearly some Italians seem to think working hard and long hours is a bad thing, which is probably why the country is in the shape that it is in. If Italian politicians keep this up people will no longer refrain from laughing behind their back but do it to their faces!
Back
Next