Tuesday, February 10, 2009, 12:49 - Travel, Shooting
Štúrovo, Slovakia
So last weekend was not just about dancing, let me tell you! I also got to do some relaxing, which in this part of the world invariably involves drinking, and lots of it. Well, when in Hungary, do as the Hungarians do, I always say!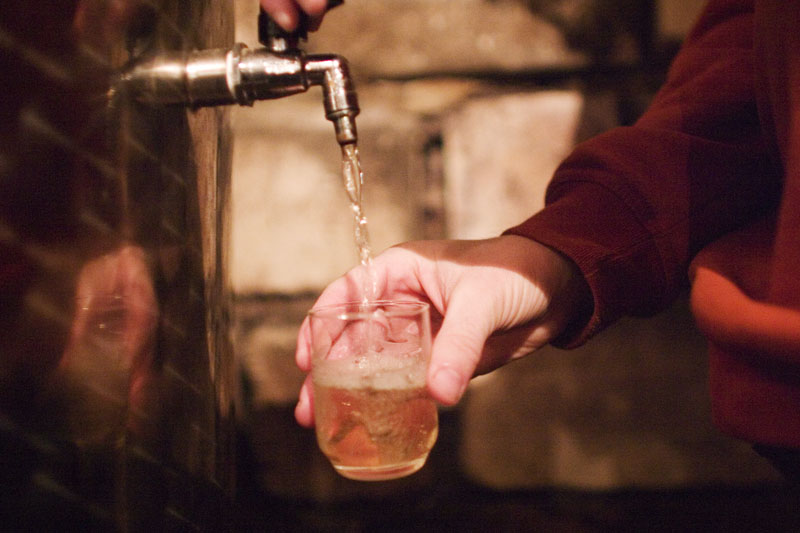 Opening the taps! © Damaso Reyes
My friend Almos invited me to his hometown where his father makes his own wine, as well as
Palinka
, a local liquor which is very smooth even if it has an alcohol content "above 50%" as I was informed.
This ain't just water! © Damaso Reyes
It seems like having a wine cellar is as much of a Hungarian tradition as having a backyard is in America. From what I was told making alcohol is the local pastime, one I can enthusiastically support.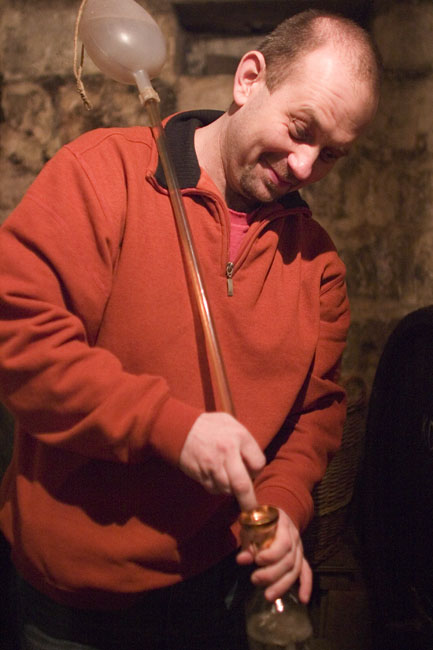 Almos pours out a taste. © Damaso Reyes
I have to say that the wine was excellent, as it should be since it has won several local awards. And the Palinka was even better. Of course I can only sip a little at a time, after all, I would like to keep my insides intact, but it was exceedingly smooth and had a lovely subtle fruit flavor.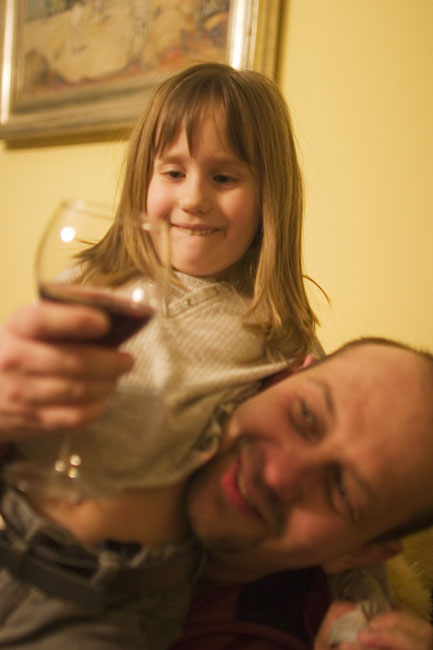 All in good fun. © Damaso Reyes
What I like about drinking in Europe, and in Hungary in particular, is that it is a family affair. That is to say that it isn't stigmatized the way it is in America and children grow up understanding it is a part of life, rather than having adults try to hide it from them. This is a much healthier attitude.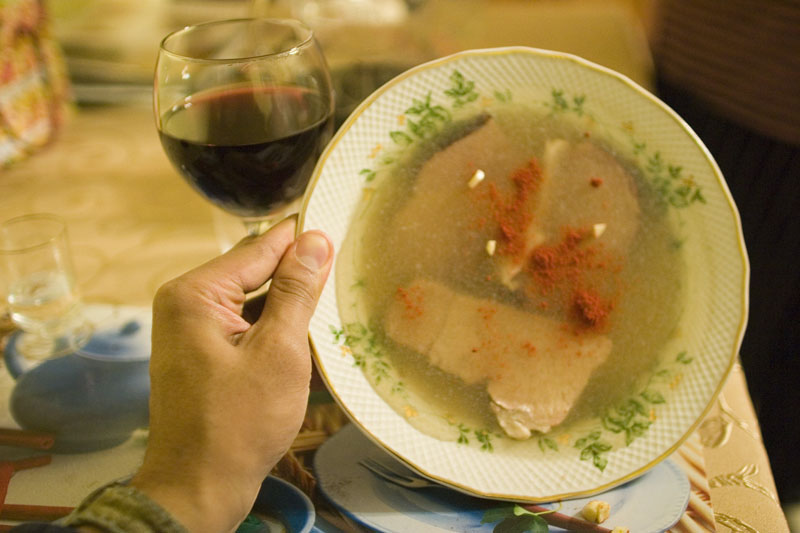 Mmmmmm? © Damaso Reyes
Of course when you drink you must eat, another good thing about the European perspective. Of course when you are a stranger in a strange land you will sometimes encounter new things, as I did…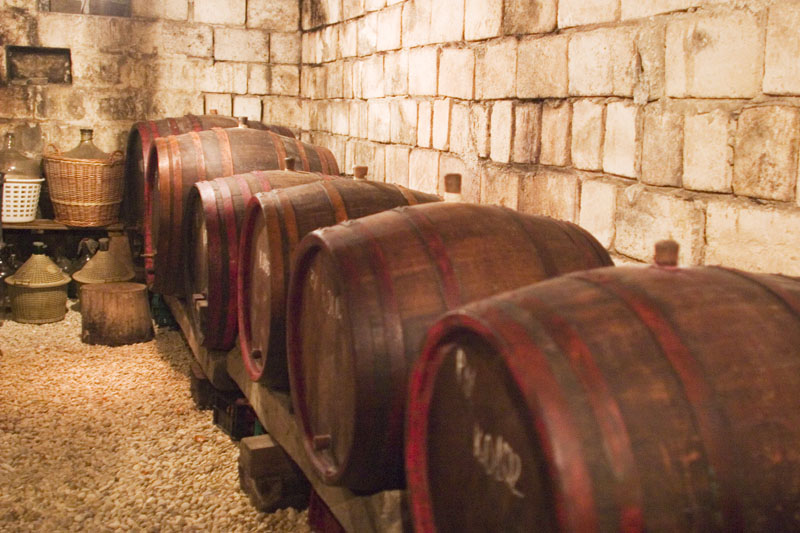 Mmmmmm! © Damaso Reyes
But fun was certainly had by all!
Back
Next