Tuesday, March 27, 2007, 01:20 - Shooting
Hamburg
There are days when my job, as great as it is, is difficult. Days where I stand in the rain, a piercing wind slicing through me. Days where I walk for miles to nowhere, alone with only a heavy camera bag to console me.
Then there are days like today where I get to photograph a really cool brain surgery and that I am sure that I have the coolest job in the world. Today I visited the operating room of the Neurophysiology department of the University of Hamburg-Eppendorf. Big thanks to
Dr. Engel
, director of the department and Dr. Moll for letting photograph his OR. These doctors are doing cutting edge work placing small electrodes in the brain to counteract the devastating effects of neurological disorders like
Parkinson's Disease
. The patient was awake the whole time as the doctors used a tiny probe to find the area of the brain that was causing the trouble and the optimal location for the electrodes. It was amazing to see the results on the patient, who had a severe tremor in his hands and legs as they passed a small current into his brain. The shaking subsided and eventually stopped altogether.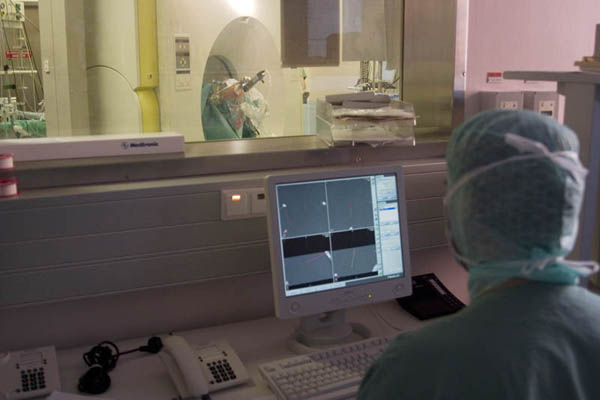 Watching the probe. © Damaso Reyes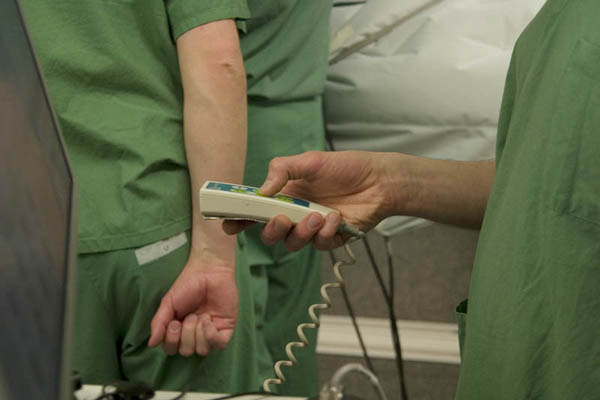 Millimeter, by Millimeter they go deeper. © Damaso Reyes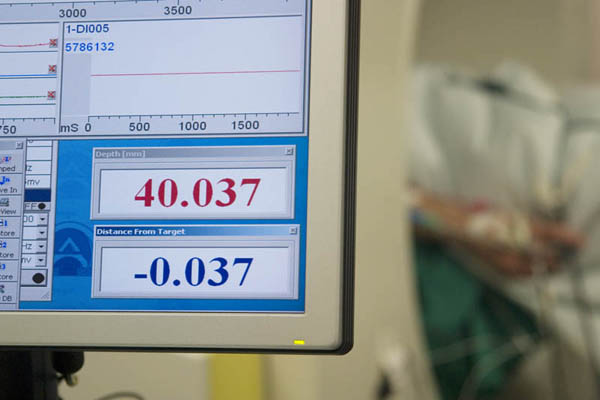 40mm deep. © Damaso Reyes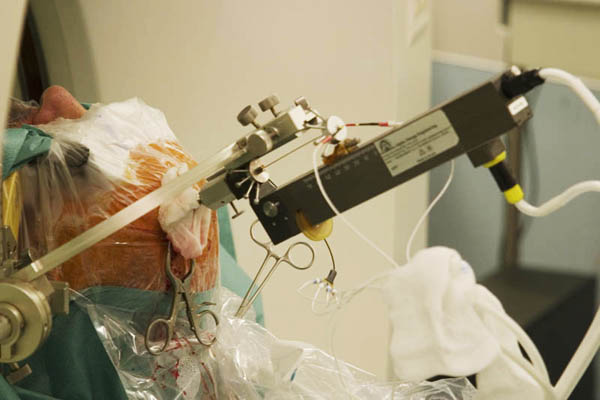 © Damaso Reyes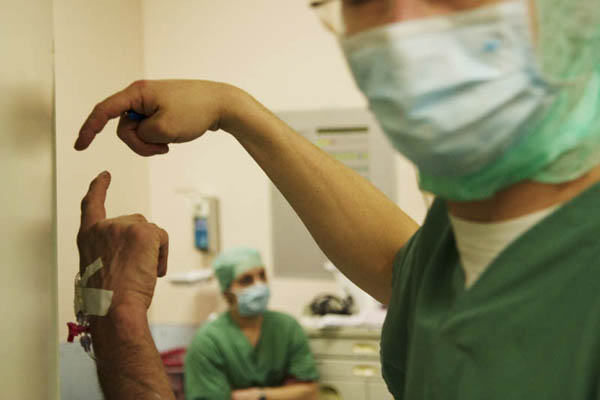 Sistine. © Damaso Reyes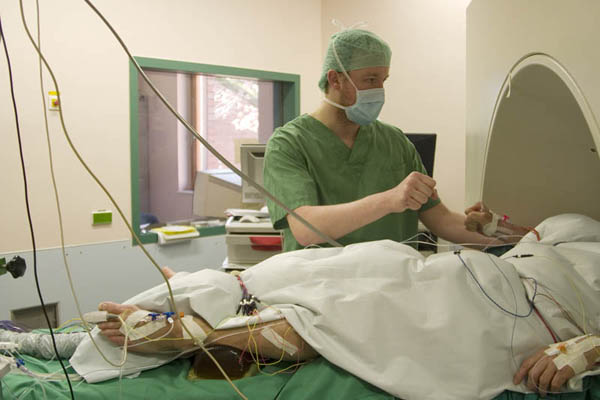 Test. © Damaso Reyes
In & Out. © Damaso Reyes
Another Small Hole in the Head. © Damaso Reyes
Neurosurgeon's Have Style. © Damaso Reyes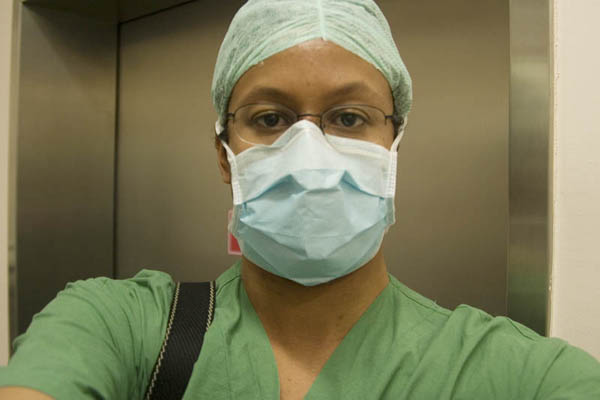 Dr. Reyes (for a day) © Damaso Reyes
We are really living in the future!
Back
Next