Tuesday, March 10, 2009, 08:13 - Commentary, Photo of the Day
Stúrovo, Slovakia
Turkey has been a question on the lips of many within the European Union. Of course no one has an answer. But in the hopes of joining the E.U. Turkey's leaders, with great difficulty it must be said, has been pushing to modernize their. Gender rights are just one part of that process but a very important one.
In this article
from the New York Times we learn about the challenges that a women's football league is facing.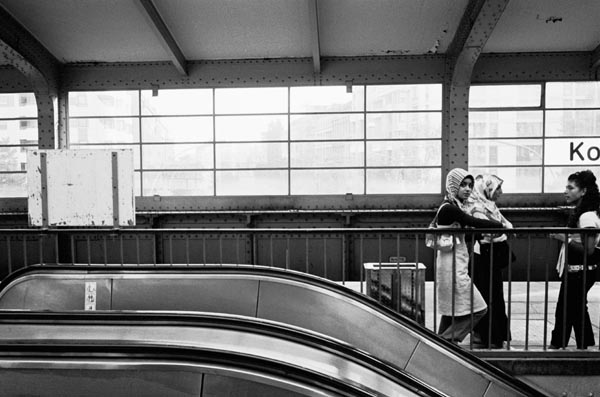 Our turn.
Berlin
2006 © Damaso Reyes

"Football is seen as a man's game in Turkey," said Nurper Ozbar, 30, the coach of Marmara Universitesispor, the top team in the second division of the league, which also has two youth divisions.

"We've had men come to watch our practices and yell at our players: 'What are you doing here? You should be at home, cooking!' " said Ozbar, one of the few women accredited as a soccer coach in Turkey, and the only one in Istanbul. "It's going to take time to change this."

"Turkey has thriving professional women's basketball and volleyball leagues. Soccer, for the most part, remains a men's-only zone. In a country of 70 million, only 798 women and girls are registered as players with the Turkish Football Federation, soccer's governing body. In comparison, about 230,000 male players are registered with the federation."
Personally I believe one day Turkey will take its place among the nations of the European Union but the changes that it needs to make aren't just political or economic, they are also social. A large part of the hostility that I have encountered among Western Europeans regarding Turkey has more to do with perceived social differences than anything else. That's not to say that Turkey must lose that which makes it unique. At the same time if it wants to join the Union then all its citizens must be free to pursue their dreams.
Back
Next