Thursday, March 12, 2009, 08:20 - Commentary, Photo of the Day
Stúrovo, Slovakia
And now for something completely different: good news! Or at least not depressing news.
This article
comes from the IHT and it focuses on sustainable living, and remodeling, in Barcelona.

"The floor tiles made from smashed television screens did not, in the end, work out. Neither did the pulley system Petz Scholtus's boyfriend rigged to haul her stuff up three very steep flights of stairs to her new apartment in the Barri Gòtic, or old city, when she moved in over a year ago. But the move itself — by bicycle through the streets of the oldest and most cinematic neighborhoods here — was a carbon-neutral success. (It helped that Scholtus had no furniture then.) So, too, were other elements of her eco-renovation.

"That is the phrase Scholtus, a 28-year-old product designer from Luxembourg, has been using to describe the ongoing restoration and decoration of a one-bedroom apartment in the 18th-century building where she lives and works. In Barcelona, a city that has long prized the new and the glossy, Scholtus's project amounts to a countercultural effort.

"Here people have an idea that sustainable is for the rich or that it's something horrible and low-quality hippy," Scholtus said. "I wanted to see if it was possible to make it inexpensive but also, you know, cool."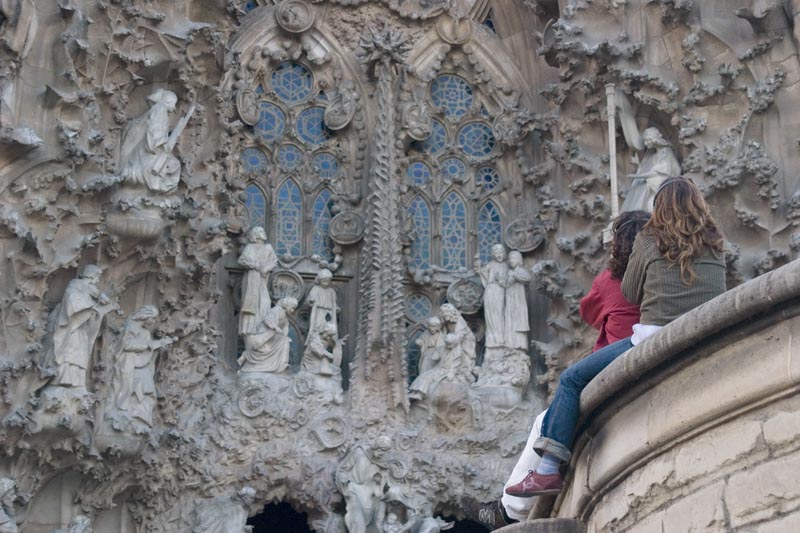 The ultimate building job. Barcelona 2005 © Damaso Reyes
It's nice to see that sustainable living and building is taking root so firmly in the city I hope to live in some day soon. Europeans have been leaders in conscious living for a long time and it is nice to see such a public example!
Back
Next