Monday, March 16, 2009, 14:39 - Commentary, Photo of the Day
Stúrovo, Slovakia
All too often the media's coverage of the issue of immigration is monolithic with very little nuance, or detail for that matter. Even worse we rarely get to hear the voices of immigrants themselves, which is why this article in the
International Herald Tribune
is all the more important.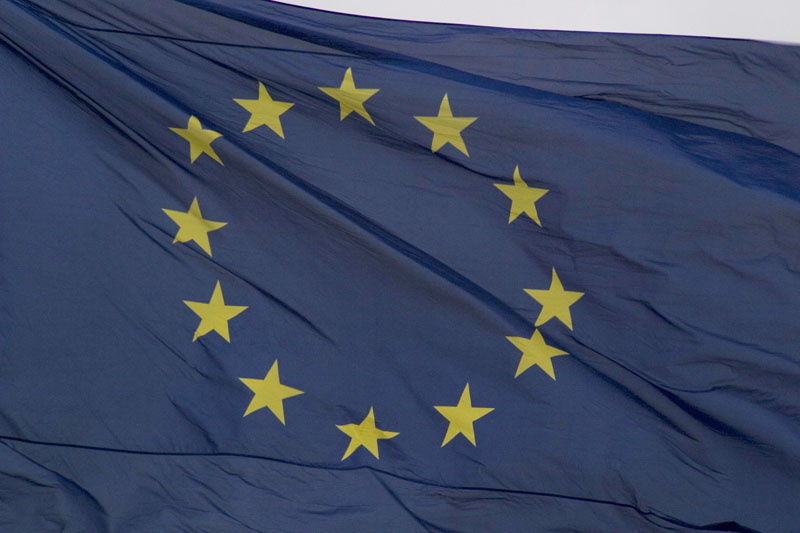 One Europe, many faces… © Damaso Reyes
"On one side of a drab street in working-class Milan, a squat structure houses a conservative mosque linked in the past to suspected Islamic terrorists.

"On the other, an office building houses the budding newsroom of "Yalla Italia" (Let's Go, Italy), a monthly magazine written by 2Gs - the name here for second-generation immigrants - for young Muslims juggling identities and for Italians curious about a religion and a way of life barely extant just 20 years ago here.

"The two buildings symbolize the different worlds inhabited by Italy's Muslims, a burgeoning community of more than a million that increasingly demands to be heard."
One of the common refrains of those opposed to immigration is that new immigrants do not wish to assimilate. Of course nothing could be further from the truth. If presented with a society that welcomes them (all too often not the case in Europe) immigrants are happy to adapt to their new surroundings, after all, they came from far and wide to have a chance at a new and presumably better life. When they aren't welcomed they find solace in one another and their common heritage.
It's important to remember that assimilation is a process, not something with happens overnight. By the second and third generation the sons and daughters of immigrants are more at home in the nation of their birth than in the "old country." At the same time that does not mean that they should have to abandon their heritage while making their way in their society. In New York there are more Irish bars and pizzerias than you can shake a stick at. That doesn't make their owners any less American; in fact America would be a poorer place without the unique cultural gifts that immigrants have brought with us. It's high time more Europeans began to understand this…
Back
Next