Friday, May 27, 2005, 13:24 - Travel, Personal
Well this wraps up my time in Kosovo.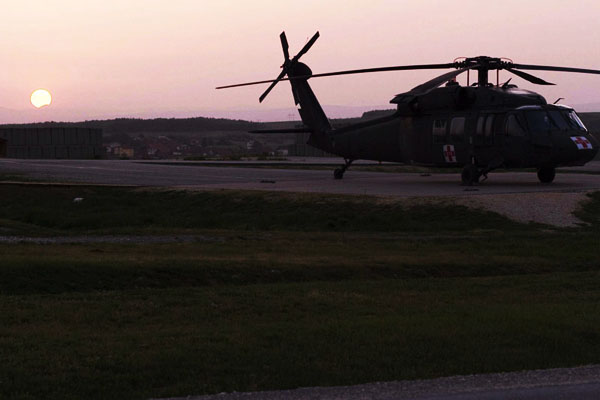 A medivac helo at sunset. ©Damaso Reyes
The past few weeks have gone by pretty quickly but I feel like I have gotten some good photos and am ready for a little down time in Amsterdam, my next stop. Don't worry, I will manage to shoot while I am there but I think I will take a more relaxed approach to things. I really can't wait to process some film when I get back to the States!
Back