Friday, May 20, 2005, 02:18 - Shooting, Personal
Camp Bondsteel
I have shot something like 30 rolls of film in the last ten days and I think that I have more than a few good images if the digital files are any indication. As time goes on I feel like I have gotten more of a sense, albeit an extremely limited one, of what life in Kosovo is like. One thing that is certain is that life on a dry Army base can be a little dull. On the plus side this is probably the most number of days I have gotten up before 7 a.m. in a long time.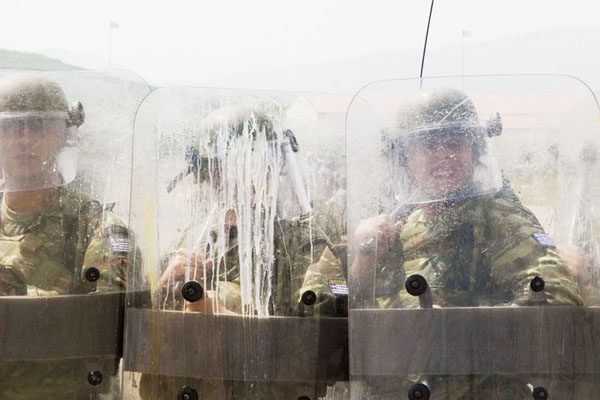 American and Greek Soldiers train in riot control.
©Damaso Reyes
Today we went to one of the European bases to photograph the Crowd and Riot Control (CRC) training. They used simulated tear gas and some of the troops got to be angry Kosovars, giving the soldiers quiet a hard time. It was hot and dirty but a lot of fun, at least if you didn't have people attacking you….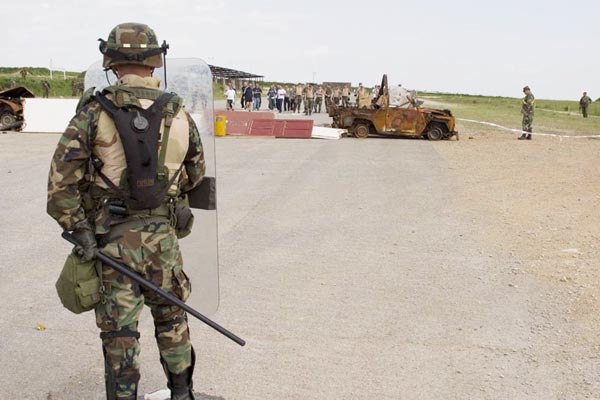 ©Damaso Reyes
Back