Thursday, July 30, 2009, 10:49 - Commentary, Photo of the Day
Tempest in a tea cup or a real case of discrimination? That is the question many in Europe are asking. We learn more from the EU
Observer
.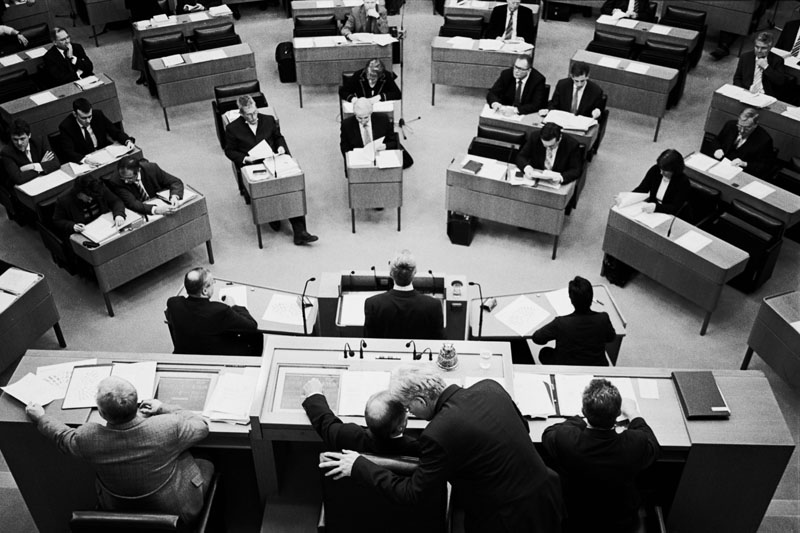 Don't tell anyone but you're in!
Stuttgart
2007 © Damaso Reyes

"The EU has tried to ward off any potential ill feeling in the Balkans after quickly accepting Iceland's accession bid.

"EU foreign ministers in Brussels on Monday (27 July) restated their "full support for the European perspective of the Western Balkans" and promised to shortly recognize Albania's application."
This two tiered system, regardless of the economic necessity that brought on Iceland's rapid acceptance, should worry those who see the European Union as a place of equality. Of course there are major differences between Iceland's society and economy that make E.U. ascension far easier than developing economies like those of the Balkans which are still trying to overcome corruption and the legacy of Soviet rule. Nevertheless, just as Caesar's wife must be above reproach the system whereby nations are admitted into the E.U. must also be seen as fundamentally fair and just, otherwise what little faith in the system there is, especially among those on the outside looking in, will be lost. Over the past few years the rate of support among application nations for E.U. membership has diminished and the Euroskeptics has found a great deal of support. This will simply give them more ammunition.
Back
Next