Monday, August 4, 2008, 11:40 - Commentary, Photo of the Day
Brooklyn
As most of you know, the newspaper, not to mention magazine business, is in serious trouble. Papers are laying off stay (including photographers) and cutting the number of editorial pages they run. Throughout my career I have noticed a decline in the number of opportunities and jobs I have been able to find.
An interesting article
in the Columbia Journalism Review talks about the trends.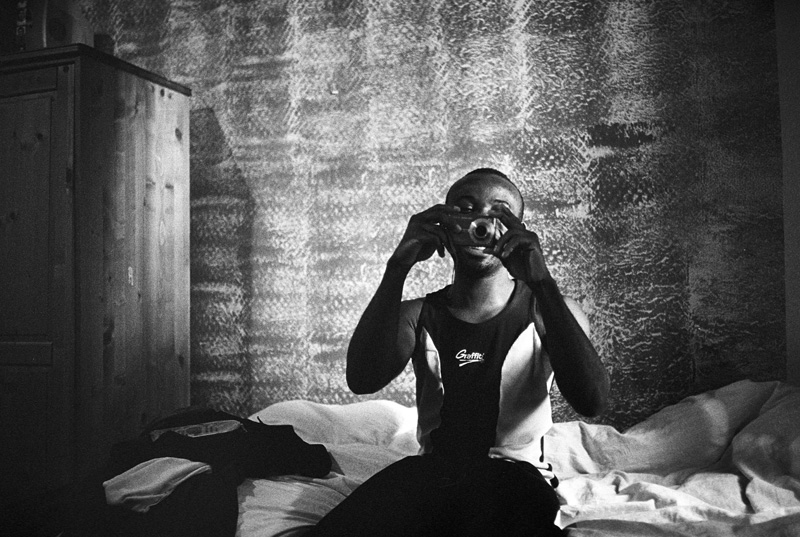 My competition.
Vienna
2008© Damaso Reyes
"Photographic storytellers are competing with the millions-strong army of amateur photographers whose work is housed on Flickr, which editors cull for cheap or free images, and the rise of amateur-supplied agencies, including iStockphoto—owned by the largest stock agency of them all, Getty Images. There are also outlets that claim to separate the digital wheat from the chaff, like PhotoShelter, a "global stock marketplace," or the jpg Magazine, which threshes out a few hundred images submitted by Web amateurs and publishes them on paper. As Magnum photographer Chris Anderson glumly puts it, he and other professionals are 'watching the decline of editorial sales of images, both what we are assigned to produce and the buying of editorial images—and I am waiting for that moment when that decline drops straight off a cliff.'"

Clearly there is a need for professional photographers and amateurs can't replace the training and dedication we have (it's the same reason bloggers can't replace investigative journalists). To report on the most important and least covered events around the world takes patience and dedication, something someone on their holiday usually doesn't have.
Now this doesn't mean that the economic environment will continue to support our activities. I do believe that a time will come very soon when things do "fall off a cliff." In twenty years the (much diminished) ranks of photojournalists may very well consist of the Top 1% who actually get paid assignments from whatever is left of the mainstream media and "
trustafarians
" who can pay their own way. The idea that someone who grea up poor like I did can become a successful international photojournalist may very well not exist by the time I have children, whenever that day comes.
I need a drink!
Back
Next