Friday, August 15, 2008, 11:22 - Commentary, Photo of the Day
Brooklyn
If you have time check out
this super interesting article
about a scientist who has developed a genetic map of Europe.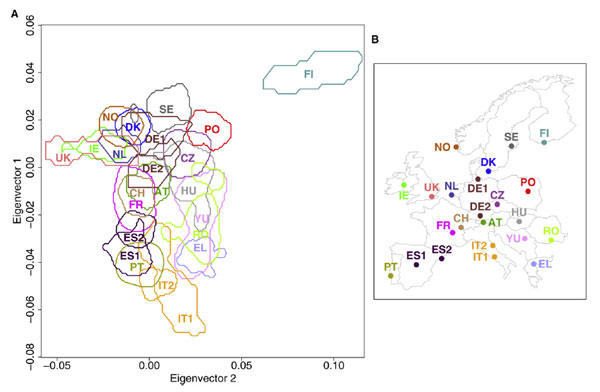 "The genetic map of Europe bears a clear structural similarity to the geographic map. The major genetic differences are between populations of the north and south (the vertical axis of the map shows north-south differences, the horizontal axis those of east-west). The area assigned to each population reflects the amount of genetic variation in it."
What I find interesting about this is that a map like this could be a thing of the past in another few generations as more and more Europeans move about the Union and marry each other and intermingle those so called "pure" bloodlines.
What about you? Are you of mixed heritage? Where do you fall on this map?
Back
Next