Monday, August 10, 2009, 13:09 - Commentary, Photo of the Day
A lot has been said about the demise of photojournalism, a subject of particular interest to use here at The Europeans. The New York Times has a
great article
about the death of the great French photo agency Gamma.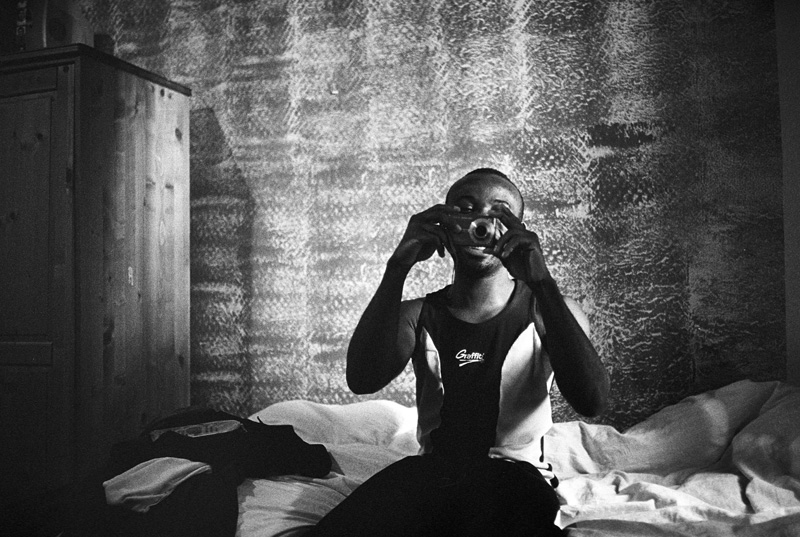 Remains of the day. Vienna 2008. © Damaso Reyes
"Newspapers and magazines are cutting back sharply on picture budgets or going out of business altogether, and television stations have cut back on news coverage in favor of less-costly fare. Pictures and video snapped by amateurs on cellphones are posted to Web sites minutes after events have occurred. Photographers trying to make a living from shooting the news call it a crisis.

"In the latest sign of distress, the company that owns the photo agency Gamma sought protection from creditors on July 28 after a loss of €3 million, or $4.2 million, in the first half of the year as sales fell by nearly a third."

Will bloggers and citizen journalists with their iPhones be able to replace professional photographers? In a word: no. It is not that these emerging practitioners do not have a role, just look at Iran. The real problem is that professionals go where tourists do not: war zones and conflict areas, places where the suffering is great and the attention is scant. Often the best and most compelling images come from months and years of work, something that cannot be easily replaced by open source journalism.
But the reality is that photojournalism is slowly dying. In another generation it will become the hobby of rich elites, since very few people will be able to making anything resembling a living at it. This is problematic because already journalism and photography suffers from a lack of diversity of voices. We don't know what the solution is but we can certainly see the problem…
Back
Next