Sunday, September 16, 2007, 15:25 - Travel
Leipzig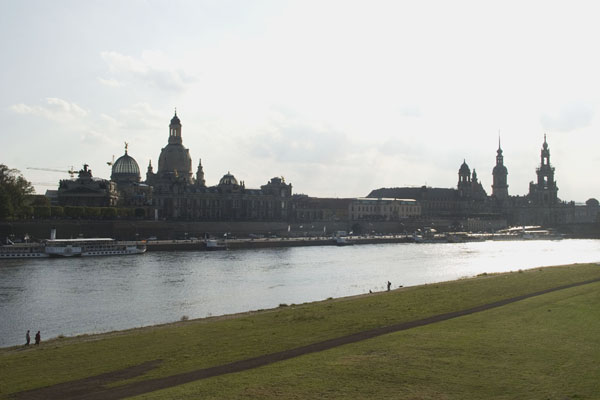 The View from a bridge. © Damaso Reyes
Well it has been a busy two and a half days here in
Dresden
and
Leipzig
! It was great to meet up with the other
Burns fellows
here in Germany, some of whom I hadn't seen since July. Our time here in the east has been both social and educational but fun all throughout.
History, remade. © Damaso Reyes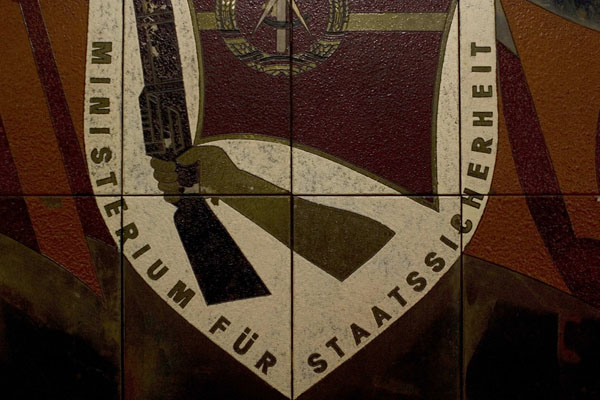 Sword and Shield of the Party. © Damaso Reyes
On Friday afternoon we met with a representative of the Stasi archives, Michael Beleites. The
Ministry for State Security
, as the German secret police were known has files on a huge percentage of the East German population and when the East German government finally collapsed there was a great deal of discussion about what to do with the millions of files that the Stasi has not managed to destroy. A law was finally passed which allowed people to view their own Stasi file and learn who was informing on them and how their lives had been affected by the state. Nearly twenty years later people are still applying to view their files and the historians are still working to piece together those files which had been partially destroyed.
Later that day we went further back into German history and visited the
Green Vault
, one of Europe's most amazing treasure chambers.
Saturday brought us to Leipzig by train where we heard singing in one of the city's historic churches and then went to the
Leipziger Baumwollspnnerei
, an old textile mill which has been converted into shops and artists studios. While wandering around I stumbled into the workshop of Philipp Neumann, a young German guitar maker. His innovative handcrafted masterpieces have a sounds that has to be heard in order to believe and luckily for me two master guitarists happened to be in his studio and playing. I spent about an hour drinking wine, photographing and listening to great music. A tough life, I know but I am willing to make certain sacrifices for my work!
Philipp, master guitar maker. © Damaso Reyes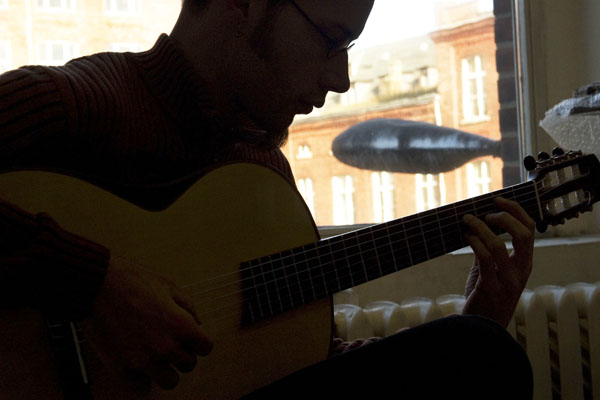 Herr Jochen shares his passion. © Damaso Reyes
To wrap this up today we had a tour of the
Museum in der "Runden Ecke"
which was the Stasi headquarters in Leipzig. It was incredible to hear about how they operated in the very building we were standing in, less than twenty years ago. We saw the equipment the used and how they systematically observed and oppressed the East German people. It is a true wake up call for those who might be tempted to glamorize that period in history.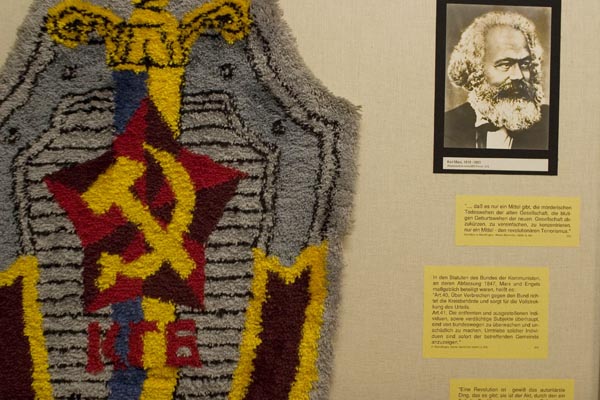 Father of the Revolution. © Damaso Reyes
Inside the house of terror. © Damaso Reyes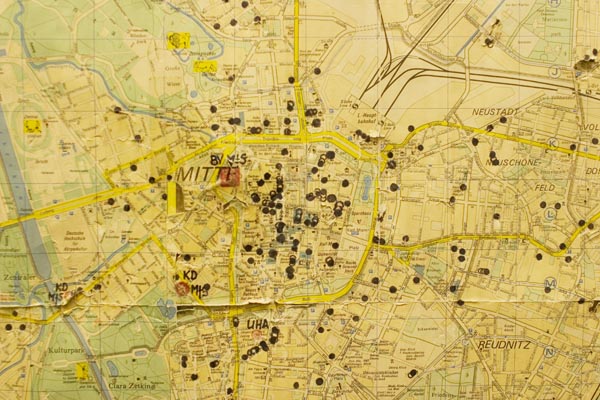 The Map. © Damaso Reyes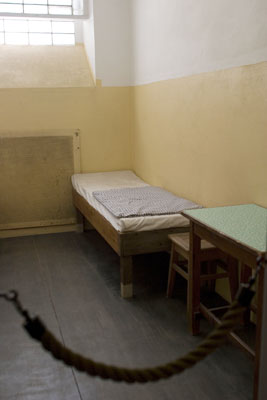 Prison Cell. © Damaso Reyes
No place you wanted to be. © Damaso Reyes
This week will be quite busy for me as I try to wrap up a few stories that I have been working on for Vanity Fair. I only have two weeks left in Berlin and I will try to make the most of them!
Back
Next