Thursday, September 27, 2007, 14:52 - Commentary
Berlin
One more day left at Vanity Fair! It is amazing how quickly these last two months have gone by. The past few weeks I have been slaving away, trying to wrap up two articles for the magazine before I head back down to Stuttgart. You will be happy to know that I am indeed all done, let's keep our fingers crossed that they survive the editing process.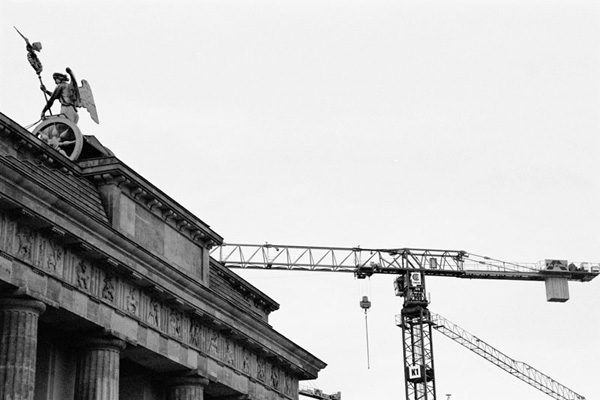 The Gate. © Damaso Reyes
Now my attention is beginning to focus on the next two months, and they will be quite busy indeed. I am pondering a quick trip down to Munich for Oktoberfest. Next month will also see my first trip to Paris where I will serve on the jury of a small photography festival. I also have plans to head to Heidelberg and spend some time at the National Cancer Institute. And somewhere in there I have to find some time to process and scan all the film I shot these past two months not to mention update my website! So don't be surprised if I am only blogging once or twice a week, I will be busy making the most of my remaining time here in the Federal Republic.
I am a bit sad to be leaving Berlin, I feel like I barely had much time to explore the city, but I am looking forward to returning whenever I can over the next few years. Even as much as I have traveling around Germany I still feel there is a lot more to discover, especially in the east, but then again I feel that way about Europe in general. The next two months should be very productive but I also want to carve out some time towards the end for some reflection on the past year.
Back
Next