Saturday, June 21, 2008, 12:32 - Events, Commentary
Brooklyn

Today is one of my favorite days! It's the
summer solstice
, the longest day of the year. Every winter on those short, cold days I think about this day in particular and hope that it will come soon. In a few days I will have been back in New York for three months, exactly the amount of time than I had been away in Europe earlier this year. So in a sense I've also reached a kind of equilibrium, perhaps one that I hadn't intended upon reaching this year. The past three months have been very enjoyable, and even highly productive in their own way, but when I left Germany at the end of March I didn't expect to be back in New York for this long. But life can be one thing you don't expect after another sometimes so I've tried to make the most of the hand that I've been dealt.
But enough about those things; today is a happy day! Now, enjoy your
HCB Quote of the Week!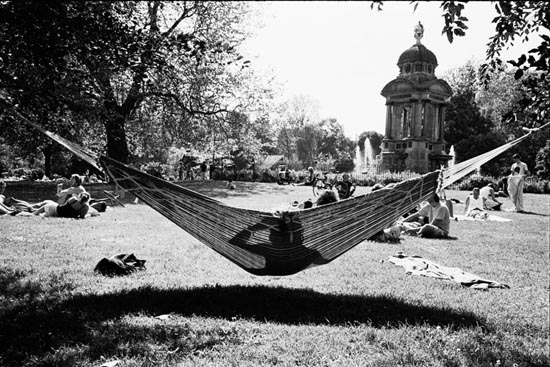 Summer in
Amsterdam
, 2005. © Damaso Reyes

Inside movement there is one moment in which the elements are in balance. Photography must seize the importance of this moment and hold immobile the equilibrium of it. - Henri Cartier-Bresson
Back
Next