Sunday, October 21, 2007, 14:44 - Shooting
Stuttgart
Well it certainly has been a long week! From Paris to
Hameln
in just five days, funny huh? As exciting as the life of an international photojournalist can be it can also get a little tiring, next week should be a bit quieter with only one shoot scheduled, but of course there is no shortage of editing, processing and research to do, I wonder how much of it I will actually get to?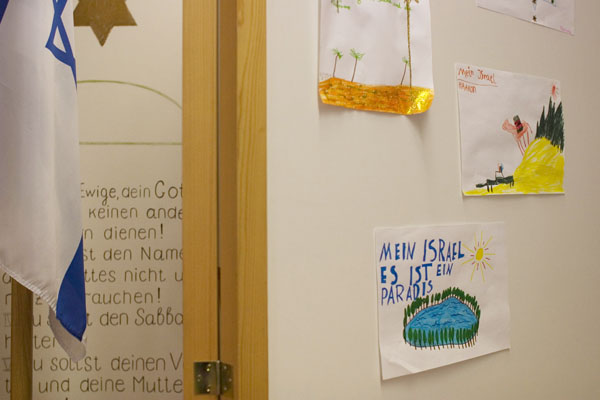 My Israel is... © Damaso Reyes
So I arrived in Hameln, which is about 30 kilometers from Hannover, in the mid afternoon and made my way to the synagogue, which is housed in a non-descript building near the main train station. There I found
Adrian
, who was already hard at work tutoring a young boy who was preparing for his bar mitzvah. I quickly got down to work, photographing them as they worked together on reading and writing in Hebrew. Before too long members of the congregation began to trickle in, each one with a warm Shabbat Shalom on his or her lips.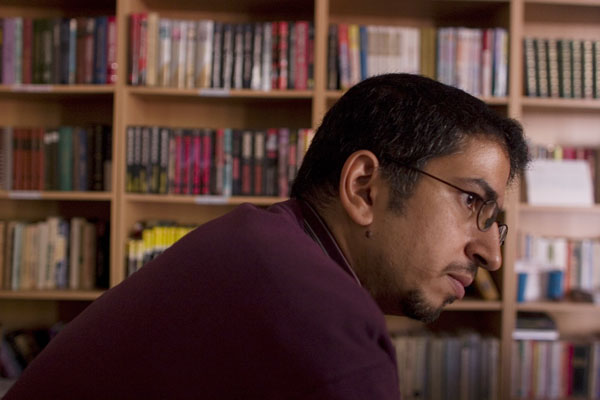 Adrian. © Damaso Reyes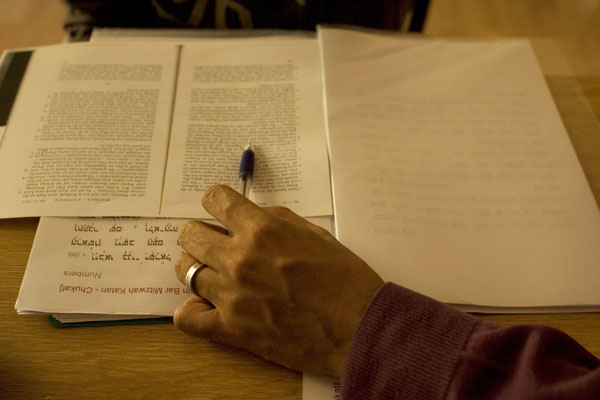 Teaching. © Damaso Reyes
When I returned to Solitude yesterday I was asked at least half a dozen times why I went all the way to Hameln to photograph. Well if there is anything which exemplifies the changes that Europe is experience perhaps it is the congregation here. Made up primarily of Russian Jews who came to Germany in the past decade after the country opened its doors the congregation embodies the issues of immigration and identity perfectly. Adrian, a convert to Judaism himself, is another great example of the changing face of Europe.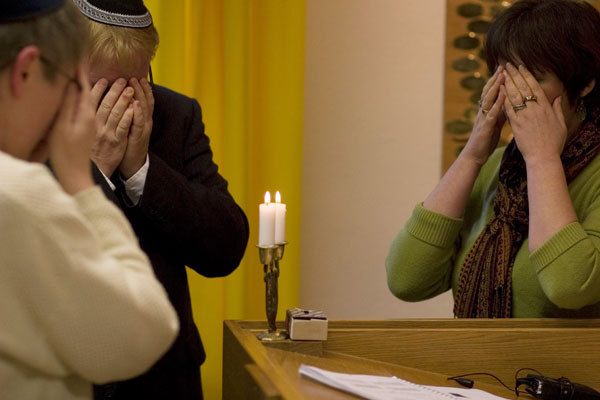 Candles. © Damaso Reyes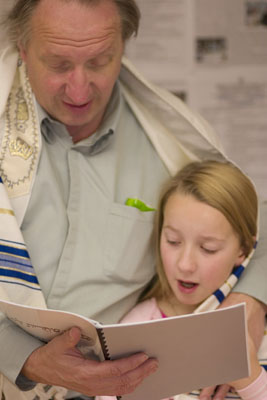 Father and Daughter. © Damaso Reyes
The service was filled with German, Hebrew and Russian, songs and fellowship. Afterwards the congregation came together and shared a meal. Yesterday morning found me there once again and I continued my work, some of which you see here. I also managed to record some of Friday nightís service, at some point I think I will experiment with creating an audio slideshow since song and music is such an important part of Shabbat.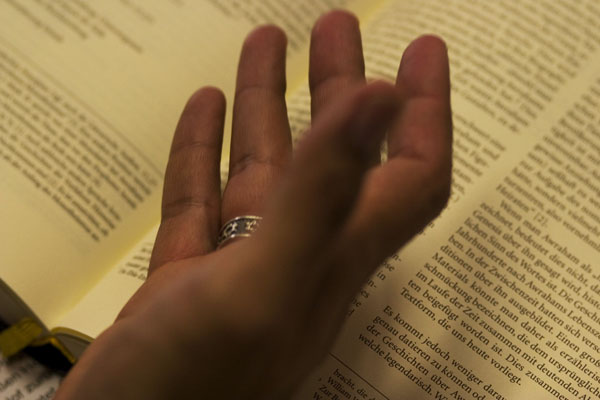 Torah reading. © Damaso Reyes
I hope to have the chance to return next month and continue my work, the more time I spend with Adrian the more interesting I find his journey.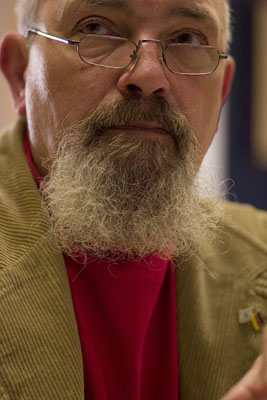 © Damaso Reyes
Back
Next