Saturday, November 24, 2007, 09:36 - Commentary
Stuttgart
This time next week I will be back in New York, can you believe it? Of course I have more work than time but it will all be okay, even if I don't finish everything I want to do. I am almost done with this batch of images, which feels good. Hopefully I will at least process, if not scan the rest of the film I shot this year. We shall see. As always, here is your HCB Quote of the Week, this time accompanied by a new photo. Enjoy!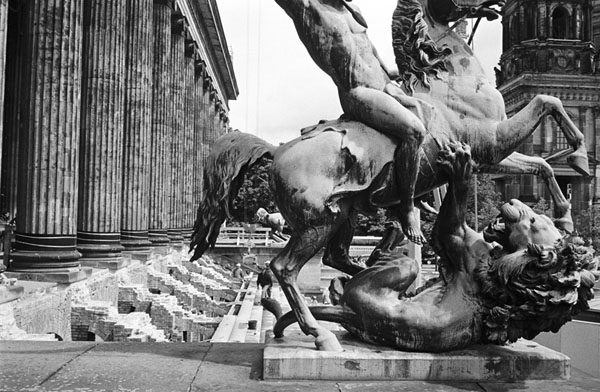 Babylon System. © Damaso Reyes

As far as I am concerned, taking photographs is a means of understanding which cannot be separated from other means of visual expression. It is a way of shouting, of freeing oneself, not of proving or asserting one's own originality. It is a way of life.
-Henri Cartier-Bresson

Back
Next