Wednesday, November 5, 2008, 12:18 - Events, Commentary, Photo of the Day
Our time for change has come.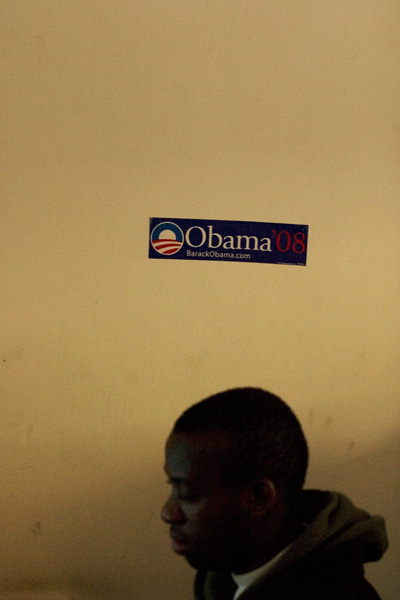 Hope for Europe as well.
Vienna
2008 © Damaso Reyes
ďBarack Hussein Obama was elected the 44th president of the United States on Tuesday, sweeping away the last racial barrier in American politics with ease as the country chose him as its first black chief executive.Ē
So said the
New York Times
today. Clearly this is a historic moment in American politics but one that I believe will serve as a symbol to Europe as well.
American elected the son of an immigrant from Africa. A member of a minority that makes up just 12% of the population. Today he has become the very face of our nation, the embodiment of our hopes and dreams. This is a powerful statement about what kind of nation America truly is and the kind of place it hopes to become.
In Vienna and Paris; Berlin and Rome there are millions of young men and women just like Barack Obama. Young boys and girls who want to take part in the fullness of their nationís lives but for many reasons cannot. If the nations of Europe are to live up to their own ideals this must change. As in America it wonít be easy but Europeans must begin to see each other not simply as decedents but as aspirants to a common dream of a better future. And that future includes people of all races and heritages.
ďFor many months, we've been teased, even derided for talking about hope. But we always knew that hope is not blind optimism. It's not ignoring the enormity of the tasks ahead or the roadblocks that stand in our path.

It's not sitting on the sidelines or shirking from a fight. Hope is that thing inside us that insists, despite all the evidence to the contrary, that something better awaits us if we have the courage to reach for it and to work for it and to fight for it.Ē
President Elect Barack Obama
in January 2008
.
Back
Next