Tuesday, November 4, 2008, 15:21 - Commentary, Photo of the Day
I woke up this morning ready to vote. When I went outside it was a warm, lovely fall day, the kind that reminds you fondly of summer. When I was a kid I used to love these days although I hated the fact that I had to waste one of the last fine days of the year in school.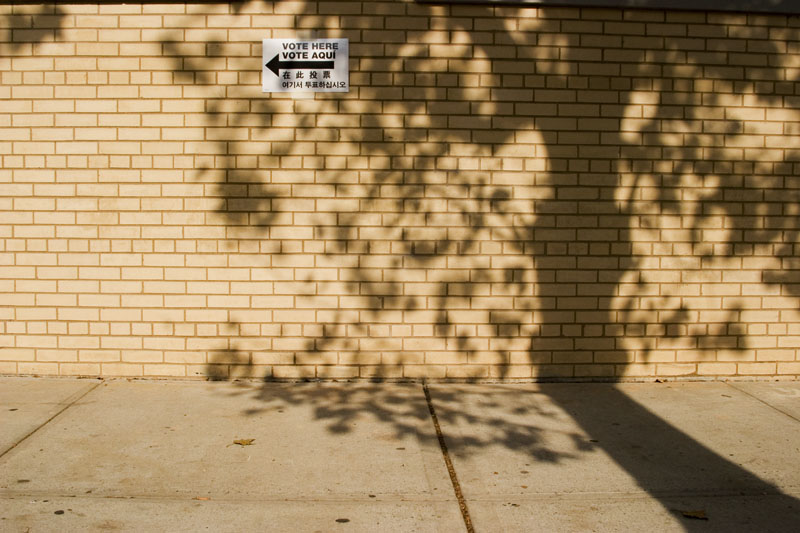 In the shadow of history… © Damaso Reyes
Today I went back to my old elementary school to cast my ballot. It seemed like this day would never come but it finally has and I was quite happy to have a chance to pull the lever. In twelve short hours we should have a
President-Elect
and I will spend this evening like so many others around the country and around the world waiting for the results.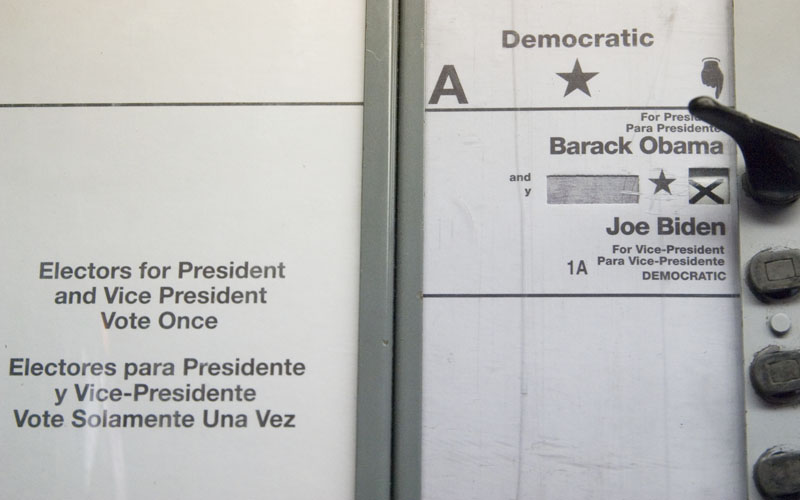 A change is coming… © Damaso Reyes
I don't think I will be disappointed…
Back
Next