Wednesday, December 5, 2007, 14:18 - Travel, Commentary
Brooklyn
It's like slipping on a pair of old gloves, being back in New York. As I mentioned to a friend it's nice to walk around a city where you don't need a map to find your way. Seeing friends and family has been a lot of fun and I feel that I am right back into my comfort zone after spending the better part of a year as an "auslander."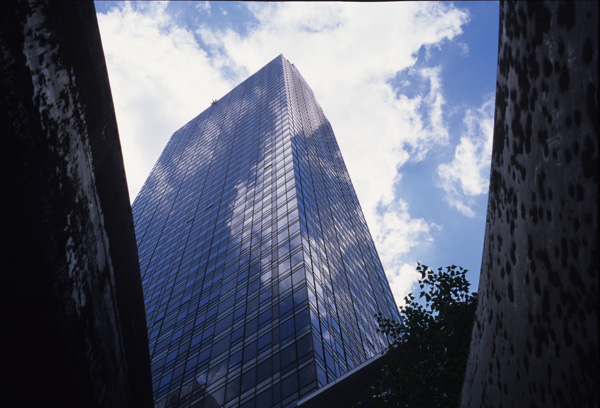 In living color. © Damaso Reyes
The night before I left I was describing New York to someone who has never been there.
Intense
Tough
Fast paced
Noisy
Occasionally smelly
Self assured
Crowded
Direct
Diverse
Unique
After listing the various attributes of my home town I suddenly realized that many of these same adjectives apply to me. While it shouldn't have been it was a little surprising but I really am a child of this city. My rough edges annoy many people; my directness is sometimes seen as being rude; my self assuredness is mistaken for arrogance. Much like the city most people have very strong feeling about me, usually love or hate, there is very little in between.
And like New York I am okay with all of this.
This is me, this is who I am
. Yeah, I have my faults but I don't want my life to center around pleasing other people. I think it is important for us to be who we are, after all wasn't it Shakespeare who wrote:

"To thine own self be true, and it must follow, as the night the day, thou canst not then be false to any man."
I remember first reading Hamlet in high school and how much my English teacher emphasized this line. The reason why we are still reading this more than four hundred years later is because the truth in it is so elemental. It's not just that this is who I am;
this is who I have to be
. Like it or not I hope that you respect it.
Back
Next