Saturday, February 2, 2008, 15:36 - Shooting, Commentary
Vienna
Another week, another ball! I know, it's tough going from one formal ball to another but hey, I made a commitment to document the changing face of Europe! On Thursday I went to the
TU Ball
, which was conveniently located about five minutes from my door. It was a little more traditional than the
Regenbogen Ball
(I even had to buy a bow tie) but it was still fun. The Fulbright Commission got a table and we all went to a fun evening of dancing and music. The ball was held at the
Hofburg
, and it was lavish to say the least.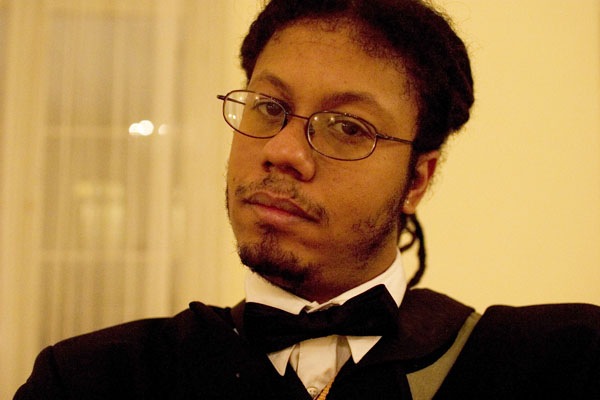 The name is Reyes, Damaso Reyes
Often while working on this project I feel like an
anthropologist
but instead of hacking through the jungles of New Guinea I get to don a jacket and tie and hunt the elusive
Wiener
. It is fun getting a chance to visit these other worlds. I suppose that is what I like most about the camera: it acts as a passport allowing me to enter places and see things that I would otherwise not be able to. With that, here is you HCB Quote of the Week and some photos. Enjoy!
One has to tiptoe lightly and steal up to one's quarry; you don't swish the water when you are fishing.
-
Henri Cartier-Bresson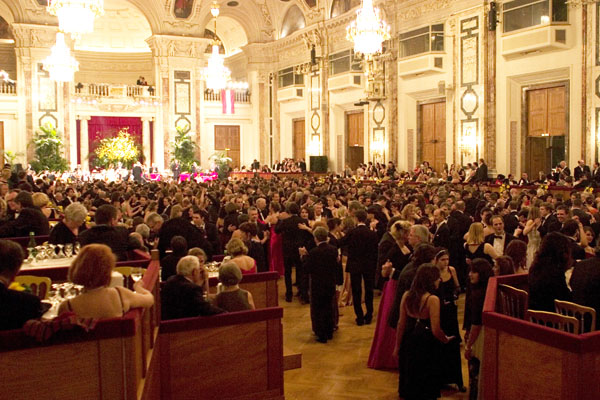 Everybody dance now. © Damaso Reyes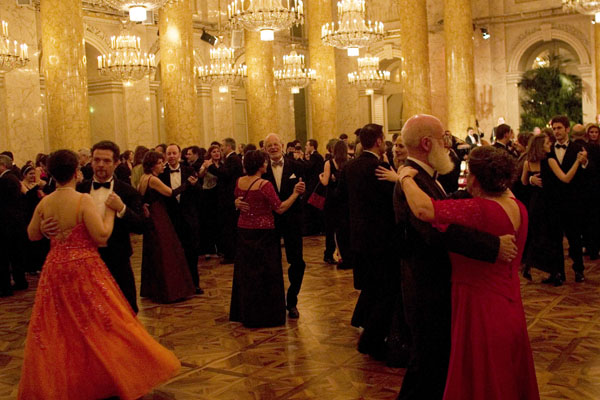 One step forward... © Damaso Reyes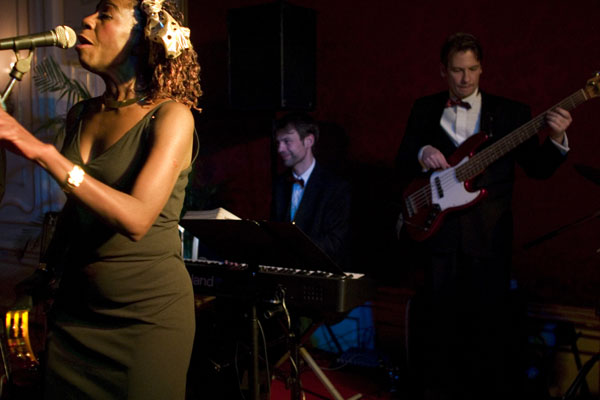 On the sunny side of the street. © Damaso Reyes
Folk music. © Damaso Reyes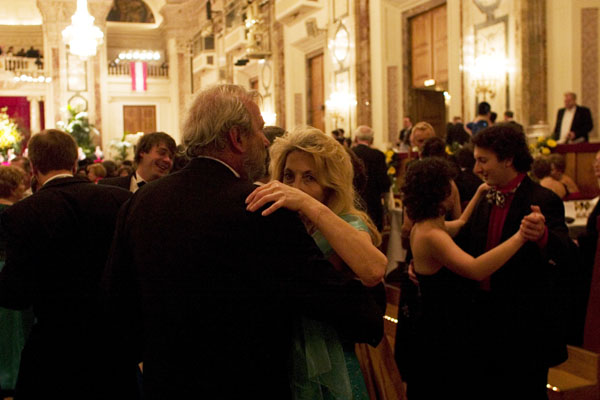 Dancing cheek to cheek. © Damaso Reyes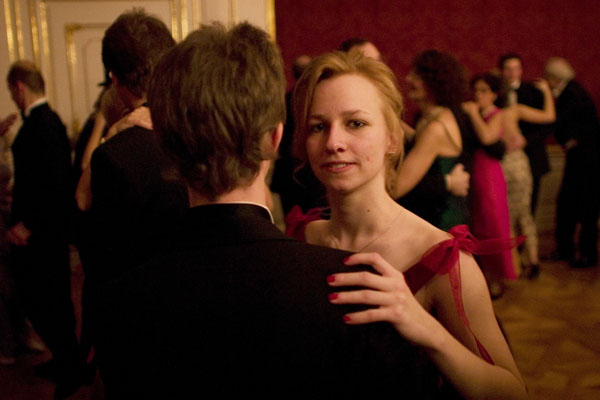 Eye contact. © Damaso Reyes
Back
Next