Saturday, April 12, 2008, 16:19 - Commentary
Brooklyn
WaitingÖ
Sometimes it seems like thatís all we ever do.
Waiting for a call. Waiting for a check. Waiting for approval.
Iíve been doing a lot of waiting this week.
But that is what photography is all about. Waiting for the right moment. I guess I have learned that waiting can also be valuable. It gives you a chance to observe your surroundings, to think about what you are doing and why you are doing it, two things we donít do enough of in life.
So I wait. But you donít have to wait any longer for your
HCB Quote of the Week
!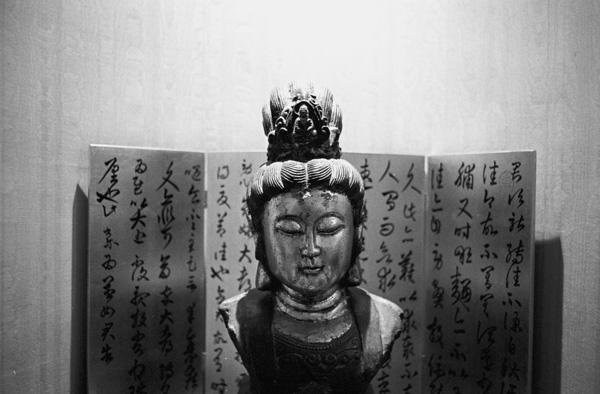 Midtown Buddha. © Damaso Reyes
I find that you have to blend in like a fish in water, you have to forget yourself, you have to take your time, that's what I reproach our era for not doing. Drawing is slow, it is a meditation, but you have to know how to go slow in order to go quickly , slowness can mean splendor.
-
Henri Cartier-Bresson

Back
Next