Wednesday, May 14, 2008, 14:31 - Personal, Project News
Brooklyn
Sometimes you just have to listen to the photographs.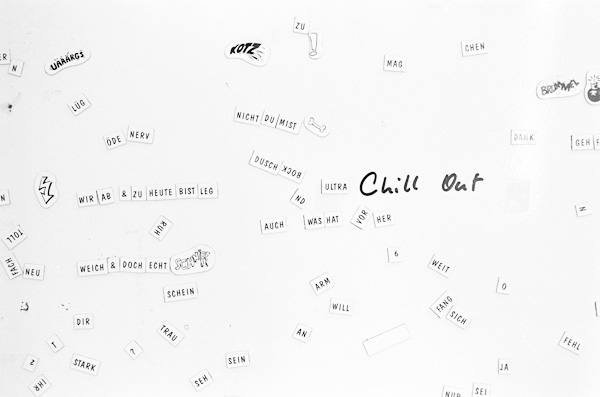 The writing is on the wall. © Damaso Reyes
All photographs speak, the question is
how well do you listen?
Since I have been back in New York I have started doing yoga twice a week. I had wanted to do yoga for a couple of years now but I had always found an excuse. Now that I am cooling my heels in NYC for a while, I figured it was a good time to start.
More than anything I just want to increase my strength and flexibility. Sitting in front of the computer for hours and hours and then walking around with a heavy camera is not so good for you body, especially when you arenít 18 years old anymore. Of course yoga also gives me time to clear my mind, which can be pretty hard at times. If you havenít tried it I highly recommend it!
Meanwhile I finally finished editing about an hour ago! So over the next few days you will be seeing some new galleries as well as new photographs in existing galleries. You can already visit a gallery from my trip to the
DKFZ here
. I feel really good about this latest round of images, I hope you do tooÖ
Back
Next