Wednesday, January 16, 2008, 10:39 - Personal
Vienna
Some of you may remember my good friend
Albert Somma
. While I was back in New York last month I took the train out to visit him in New Jersey at the rehabilitation center he has been living at. Two and a half years ago he was riding his bike through Riverside Park after work and had an accident in which he suffered a severe neck injury. To say the least it has changed his life. He has regained a lot of his movement and mobility over the past two years but it has been a long road full of struggle for him.
I have to admit it was tough seeing him in a wheelchair at first. He was among the most fit and active people I knew, biking or rollerblading nearly every day. And of course he was
an incredible singer
. That's actually how we met; he was performing at a club I used to frequent downtown called Torch (which ironically burnt down). He sang the very jazz standards that I loved so much and I ended up shooting the cover photograph for his CD.
In addition to being a great singer Al is also quite a poet. We have been talking for years about doing a poetry/photography collaboration and recently he sent me several haikus. I present them below, matched with some images from the
Schomberg Kinder Klinik
I shot last year. Let me know what you think….

Nursing Home Haiku
By Al Somma

A caretaker washes my hair
I assent, head
cradled in her hands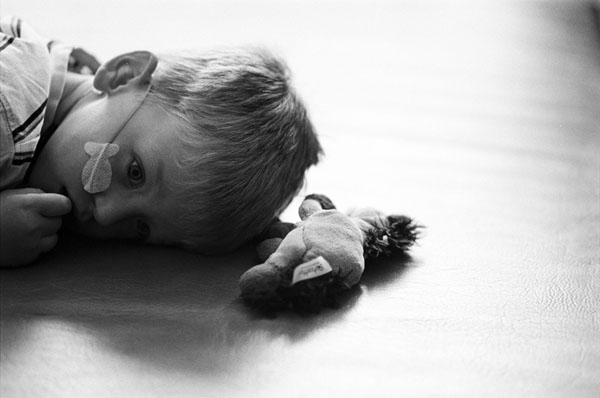 © Damaso Reyes
I resent the intrusion
Of the nurses, yet call
When I need them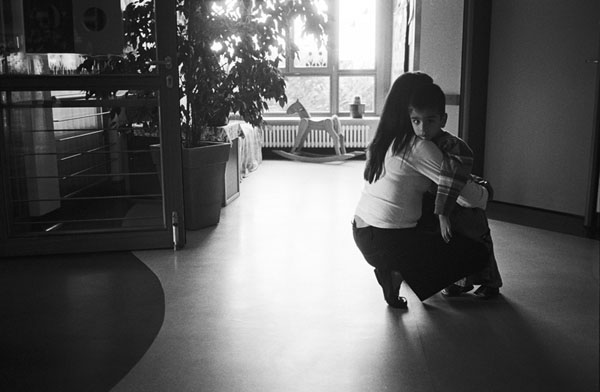 © Damaso Reyes
Help and helplessness
Living side by side,
Bedfellows in the
Yin, yang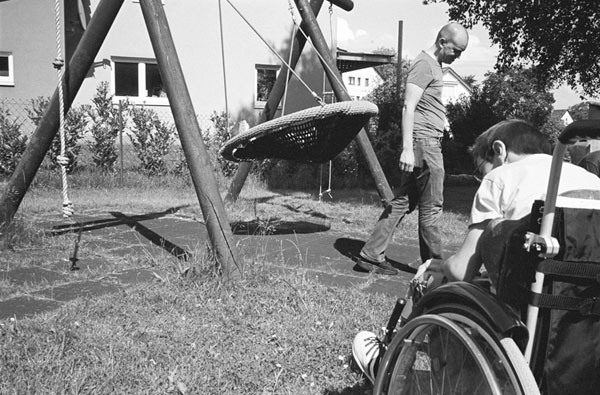 © Damaso Reyes
Back
Next