Monday, November 17, 2008, 14:17 - Personal, Commentary
Sorry that I havenít been around for the past week but my very good friend Mark Ferguson died last week after a battle with cancer. He will be greatly missed and my thoughts are with his family.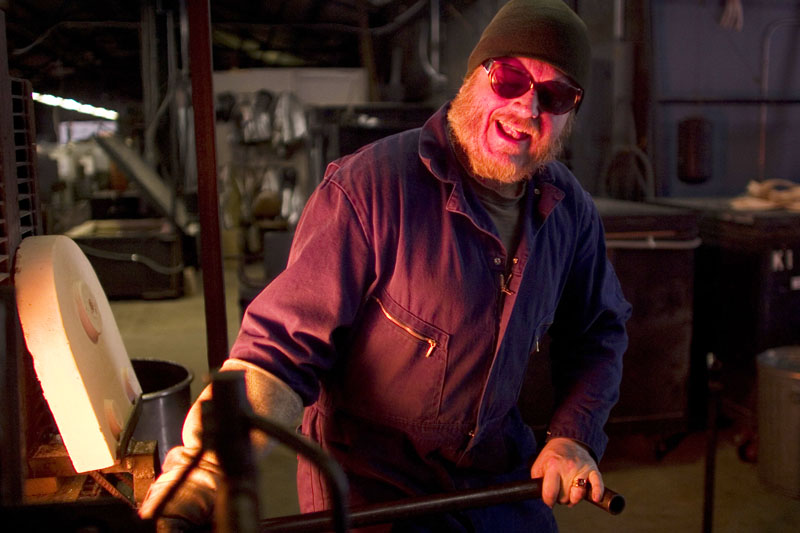 Mark in Action! Wheaton Village 2006 © Damaso Reyes
We met ten years ago when I was still a student at NYU. Needing to complete some elective credits I decided to try my hand at glass blowing and fell in love. After taking a few classes I was offered the chance to become a teaching assistant and one of the instructors I helped was Mark. I helped teach a number of classes with him and we became good friends over the years. His sense of humor and endless curiosity about the world are the things I will miss the most. His kindness and humility are the traits I will most try to emulate.
Mark at Sleepy Hollow 2008 © Damaso Reyes
I have very few close friends and Mark was one of the oldest and dearest. I will miss going with him to the Russian and Turkish Baths on a cold Sunday morning. I will miss having Thai food with his wife and children. I will miss his smile and how he never failed to play Devilís advocate. He was patient and kind, two qualities the world needs more of.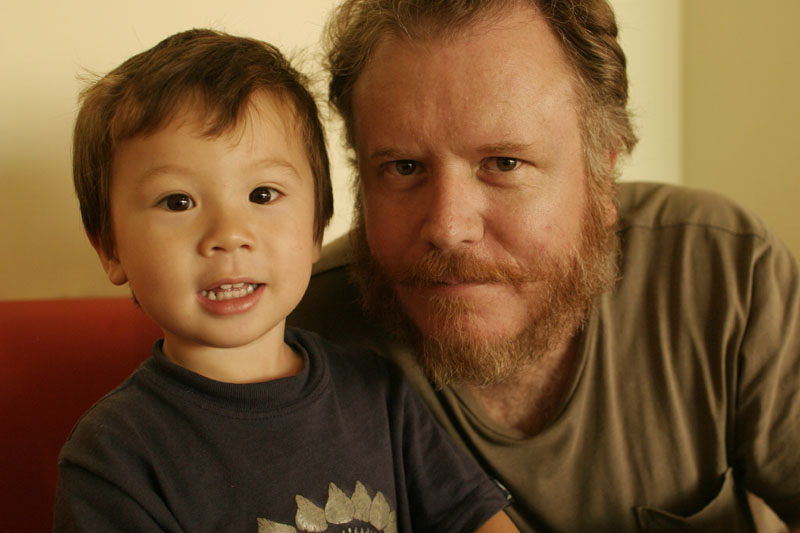 Hayden and Mark Brooklyn 2007 © Damaso Reyes
During his illness he never gave up; never complained about his lot in life and even accepted help, something difficult for such a strong and independent man. If we could all live the way that he died we would be remembered well.
During the past few months I had a chance to spend a lot of time with Mark. Every other week I would pick him up from chemotherapy and when he was feeling up to it we hung out watching movies or even going for a walk. I remember wandering very slowly through the Village looking for a store that sold walking sticks. We never found what we were looking for but I remember his determination even in the face of death. As hard as it was to see him weaken over the past few months I was so happy that I got to spend the time with him that I did. I only wish it had been more.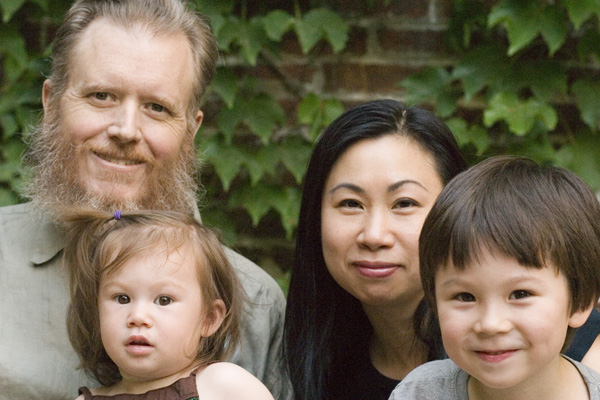 Mark, Leah, Eleanor and Hayden in Brooklyn 2008 © Damaso Reyes
Mark, I love you and will think about you often. Take careÖ
Back
Next